Your public TwoYay account is automatically published once you have completed the sign up process. This is required in order to accept proposals from Advertisers. If you no longer wish to have a public TwoYay profile, follow the steps below to unpublish your profile.
Step One: Log in to your TwoYay account and click 'Profile'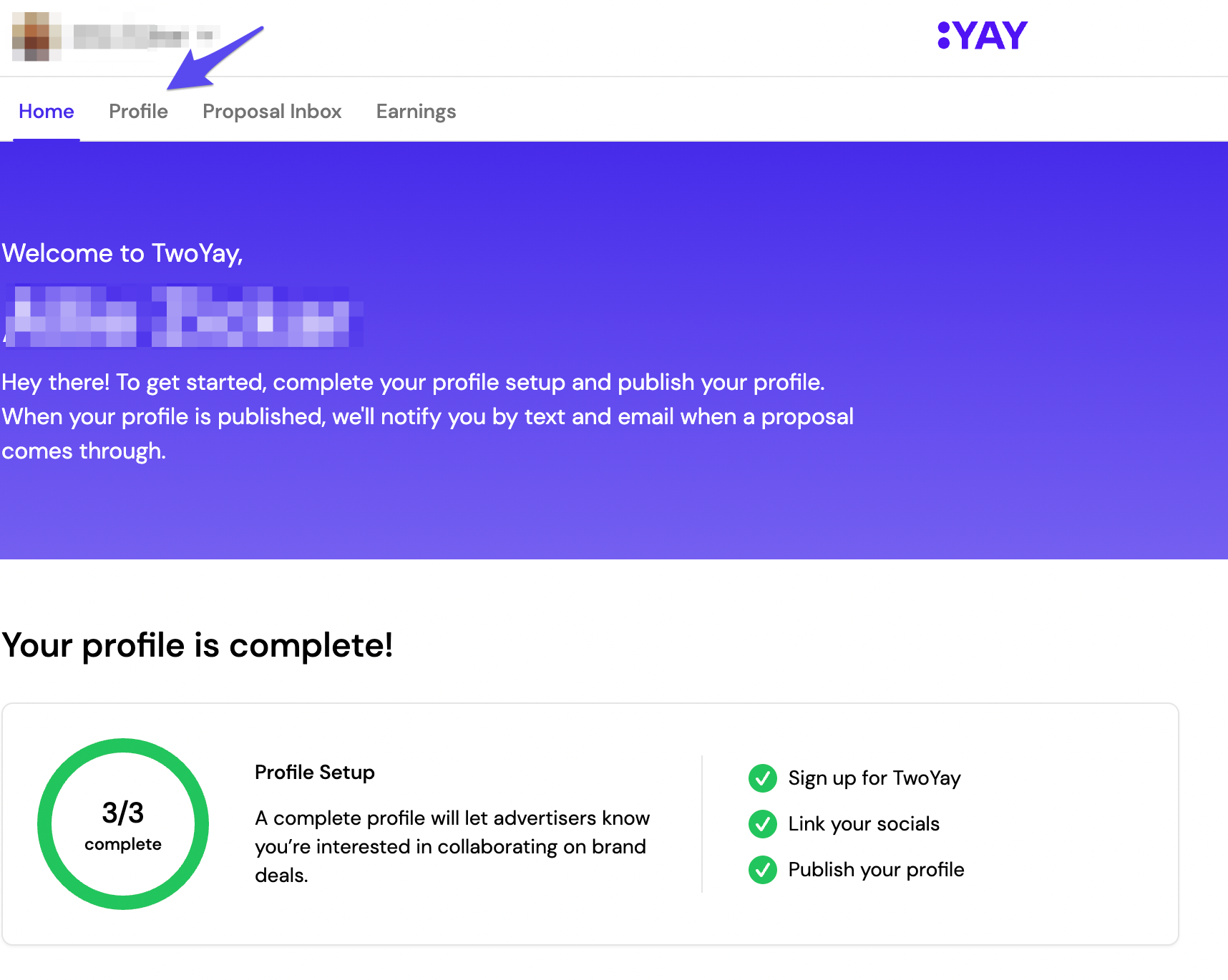 Step Two: Next to 'Public Profile' click 'Edit'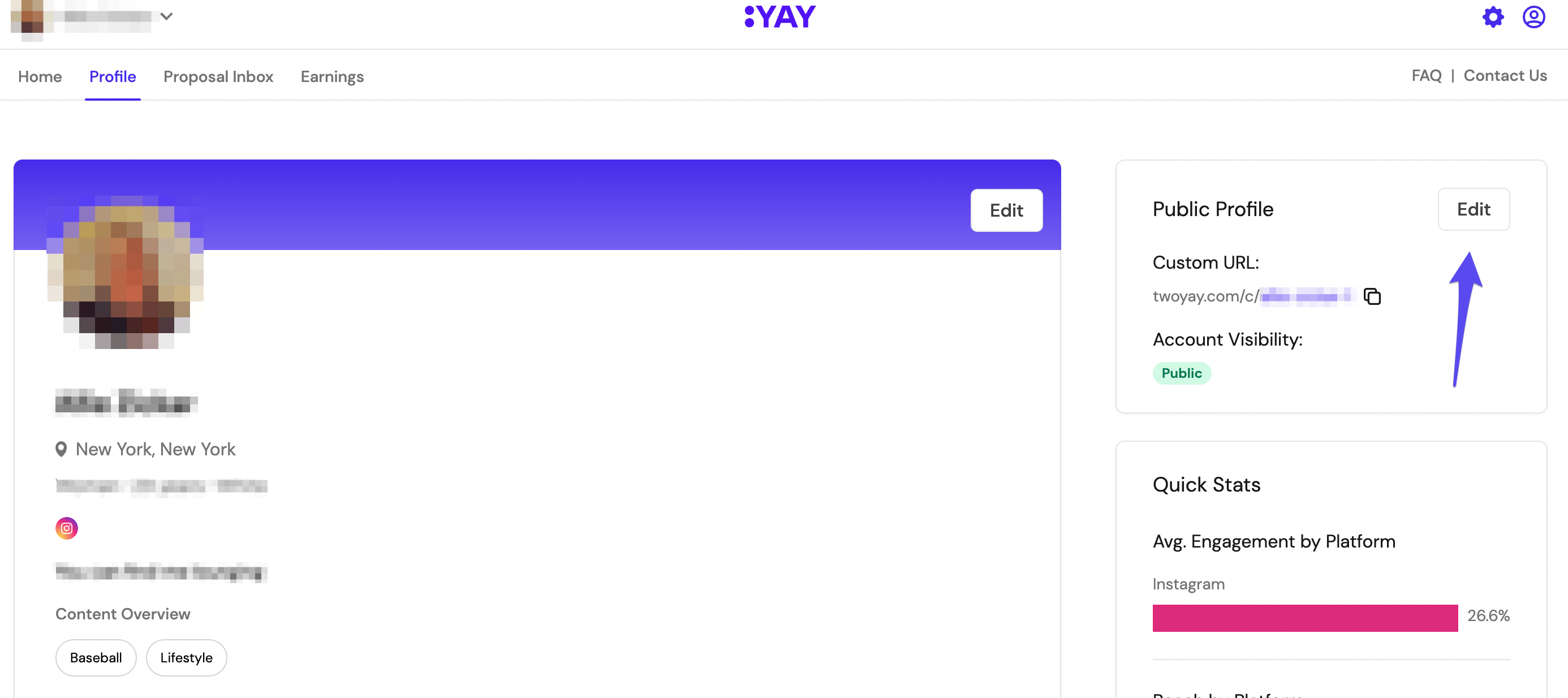 Step Three: Click to the button to turn your profile off and click 'Save'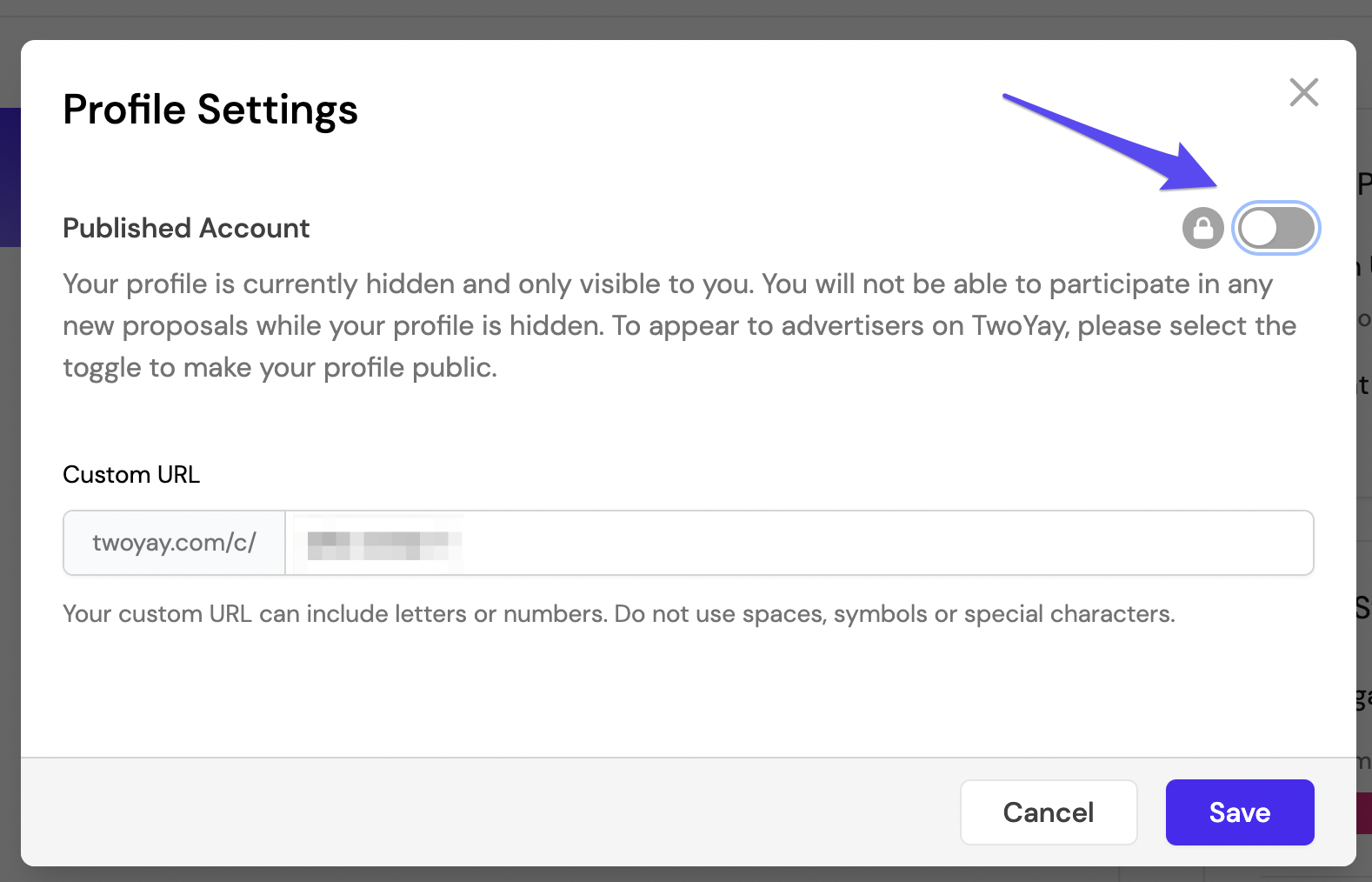 Your TwoYay profile will now be hidden from the public. If you decide to make your profile public again, simply repeat the steps above to and publish your profile.
If you wish to delete your account reach out to the TwoYay team here.