If you run into trouble setting up your Instagram account the first step is to disconnect TwoYay from your account. Here's a step by step guide on how to do:
Step One: Open your Instagram and go to Settings → Security → Apps and websites.
Step Two: Make sure you see TwoYay and click 'Remove'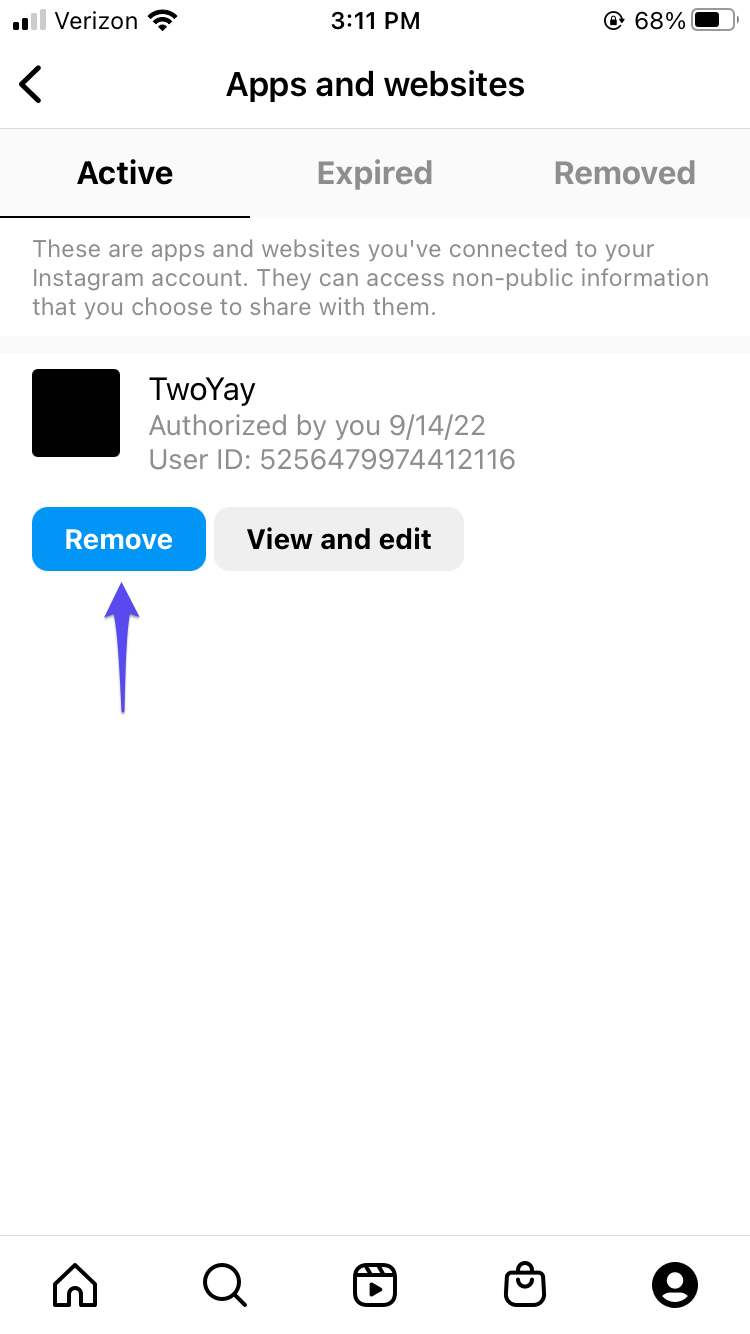 Step Three: Log back into your TwoYay account and click on the three dots next to your Instagram; click 'Disconnect'

Step 4: Click 'Connect Instagram' and follow the instructions on the screen

If you need some help, or have any questions, reach out to the TwoYay team here.