Step 1: If you received an email invitation, click the 'Join Now' link.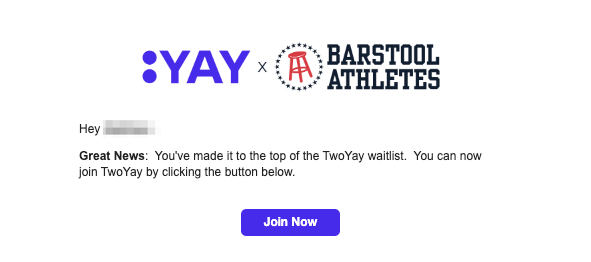 Step 2: Enter your preferred email.
Step 3: Enter your first and last name and create a password that you'll remember!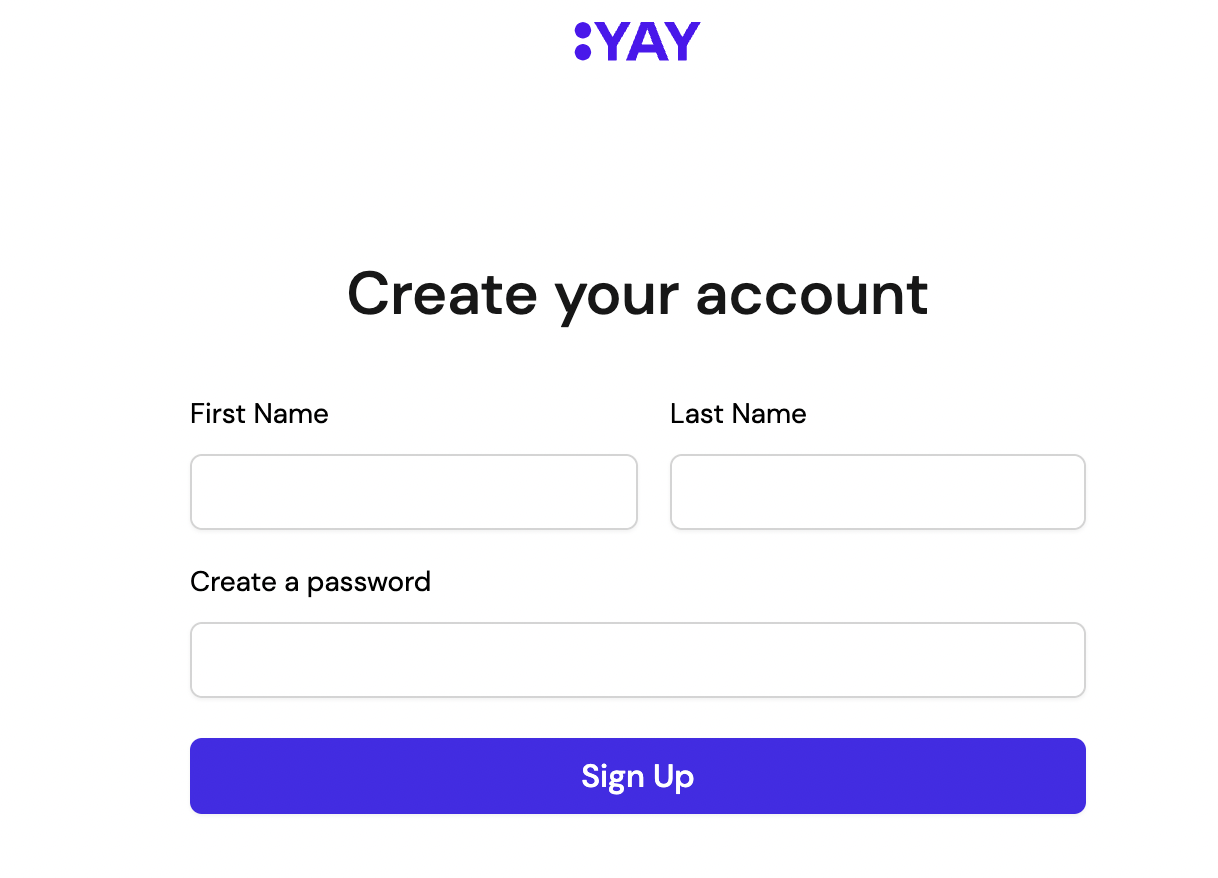 Step 4: Select 'College Athlete'.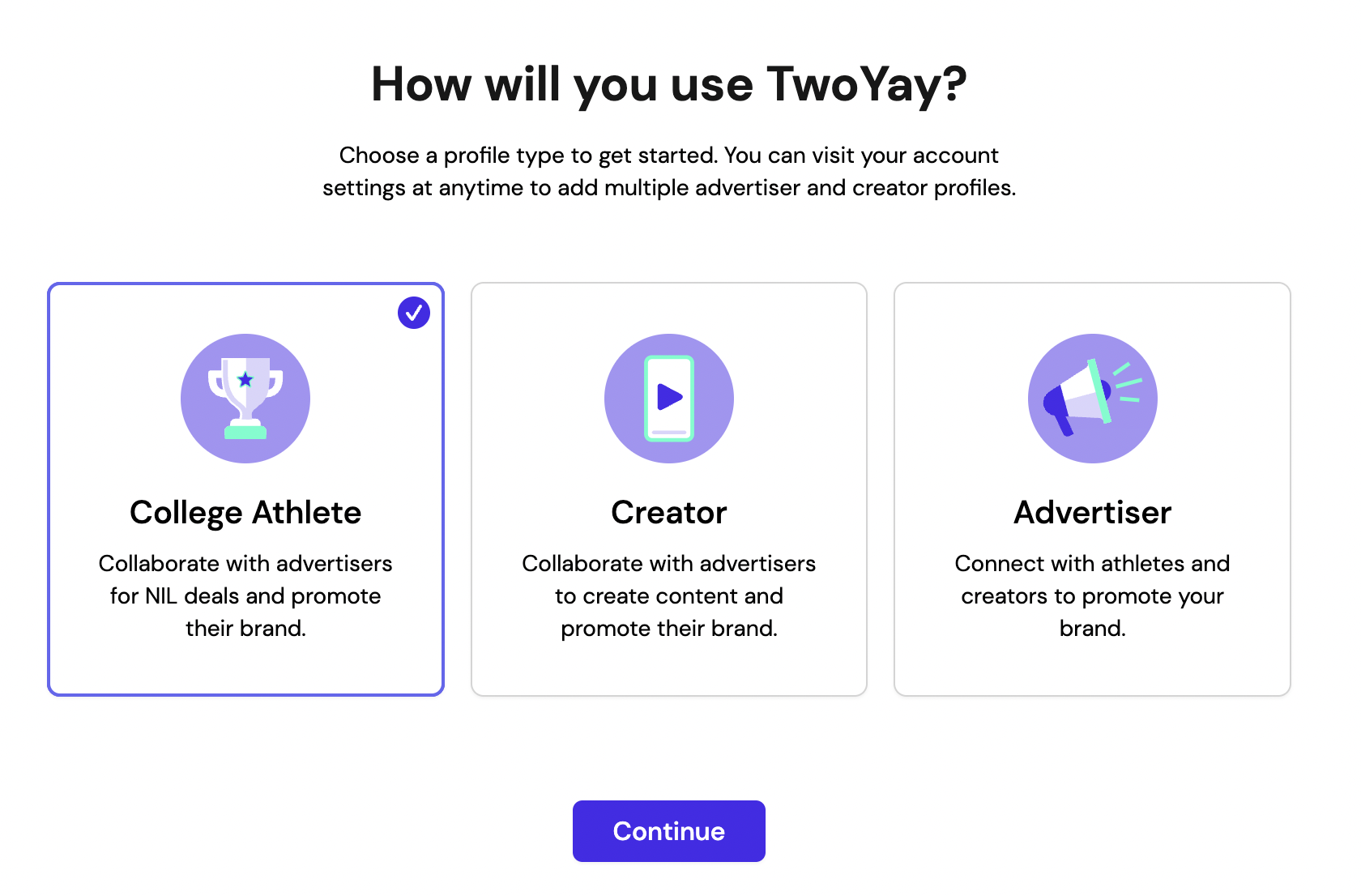 Step 5: Create your organization. As a TwoYay Athlete, your organization acts as the business umbrella your personal brand falls under. Simply enter your name, address and phone number under organization details and click next.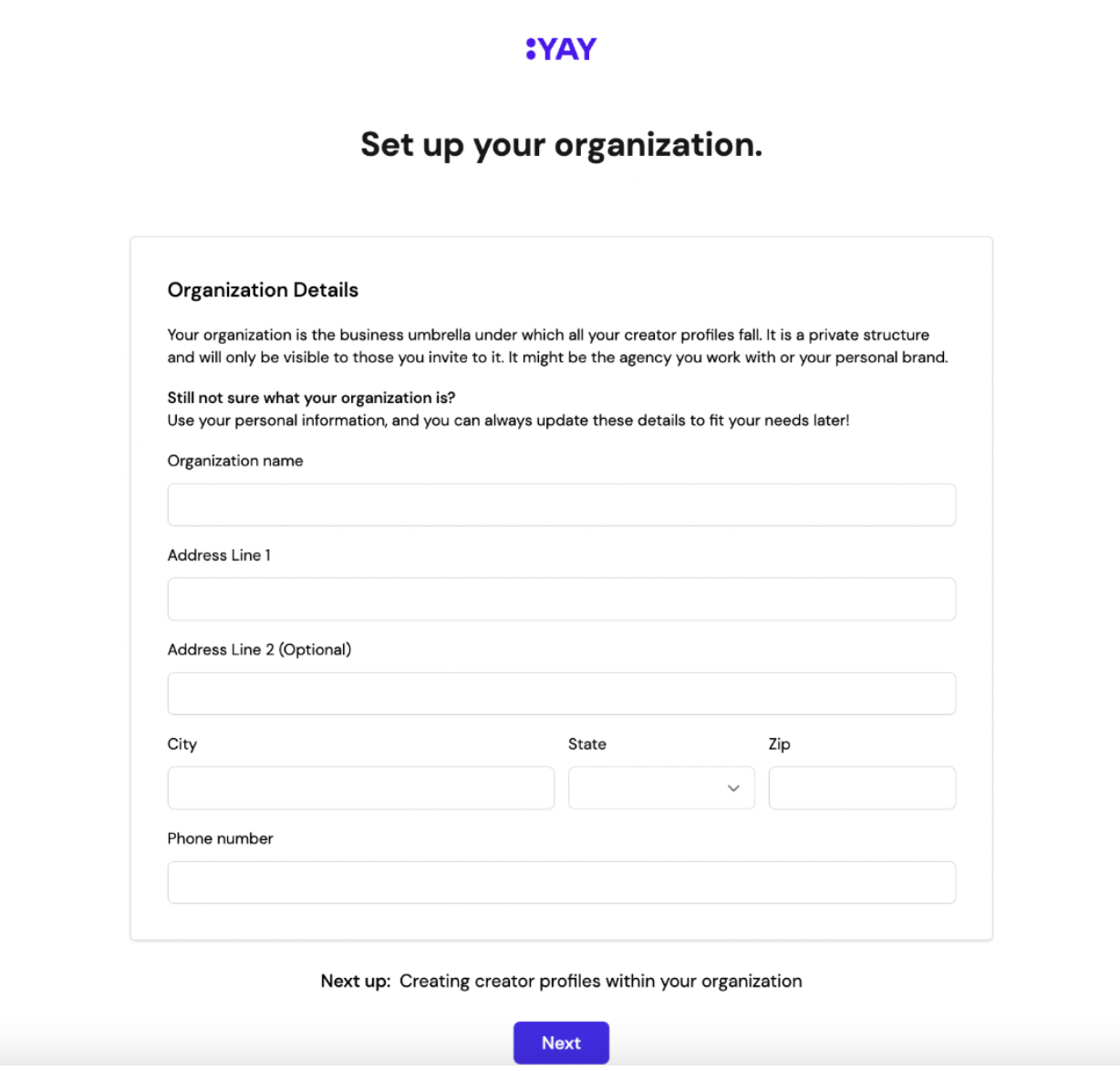 Step 6: Start to build your TwoYay Athlete profile. You must connect at least one social media account and provide your date of birth, location, interests and content style to continue.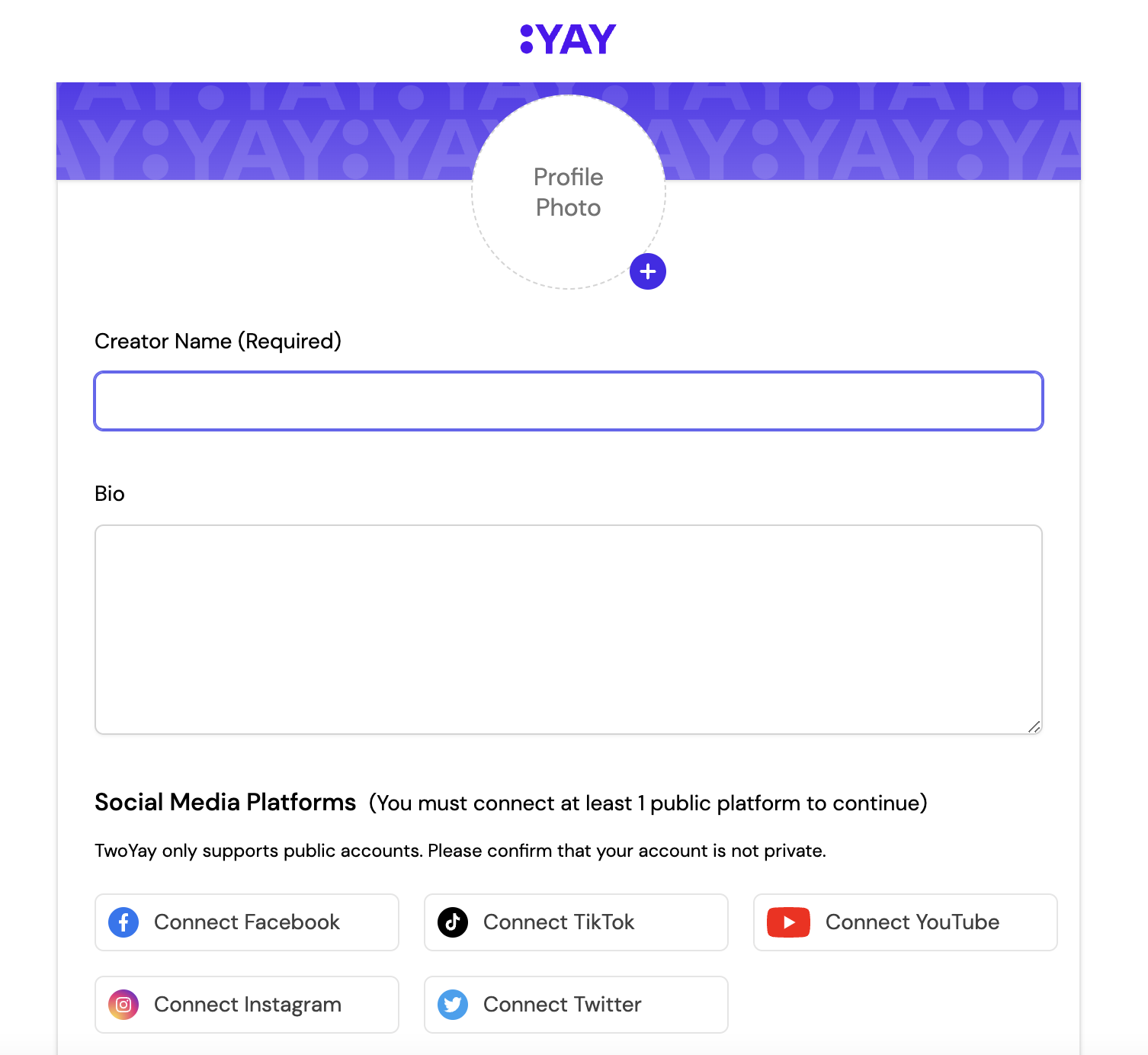 You will also need to provide information to verify your status as a college athlete. This includes your school email, school division, the name of your school, the sport you play, your expected graduation date, and whether or not you would like to become a verified Barstool Athlete on TwoYay.
Step 7: Add your current shipping address. This could be your school mailroom or off campus housing. Advertisers you have agreed to work with will send products for you to feature in your posts. This information will remain private until you have accepted a proposal from an Advertiser.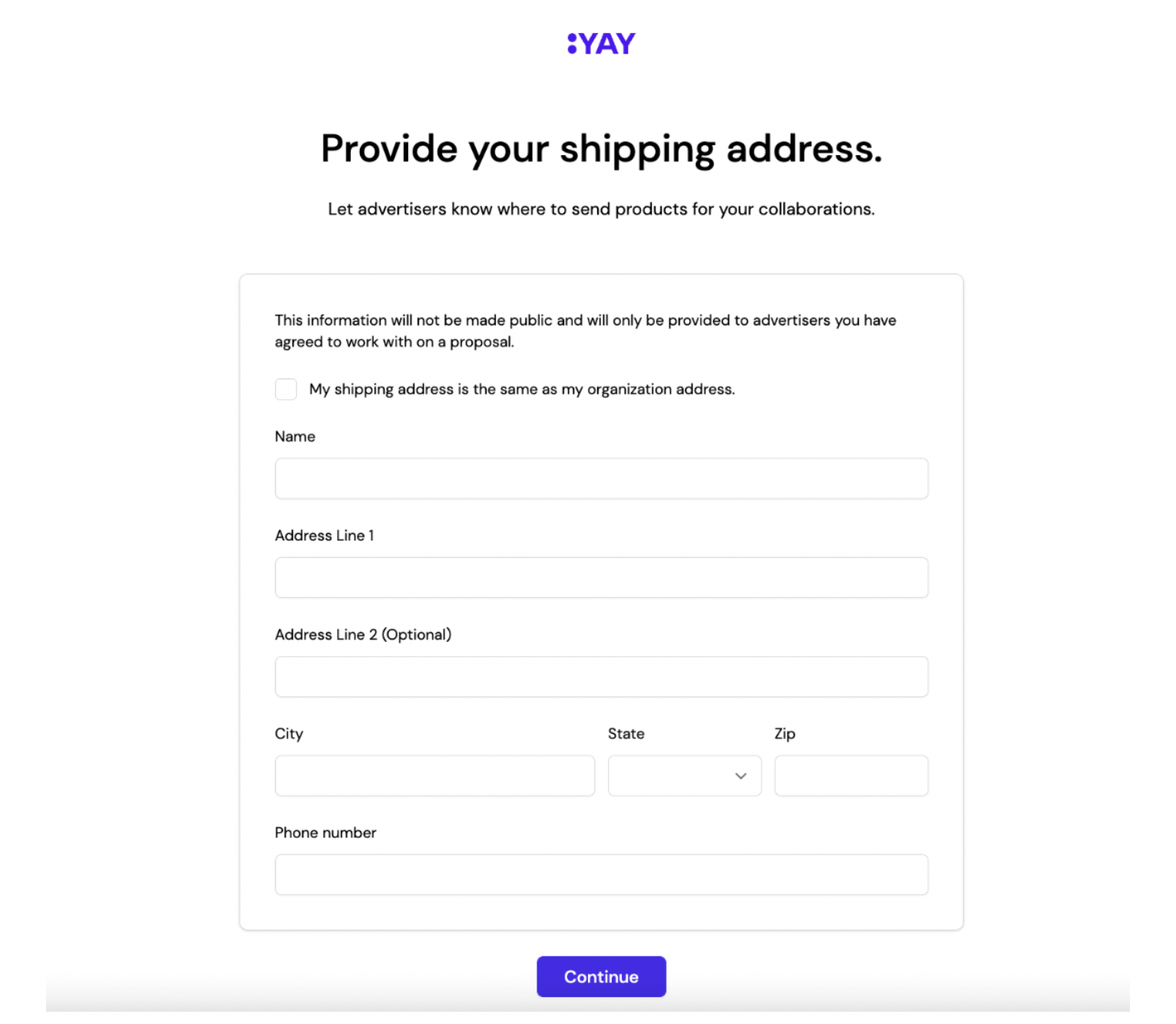 Step 8: Set your creator rates for the social media channels you connected. We provided recommended rates based on your unique follower size to make this step easier. You can always skip this step or set your rates at a later date.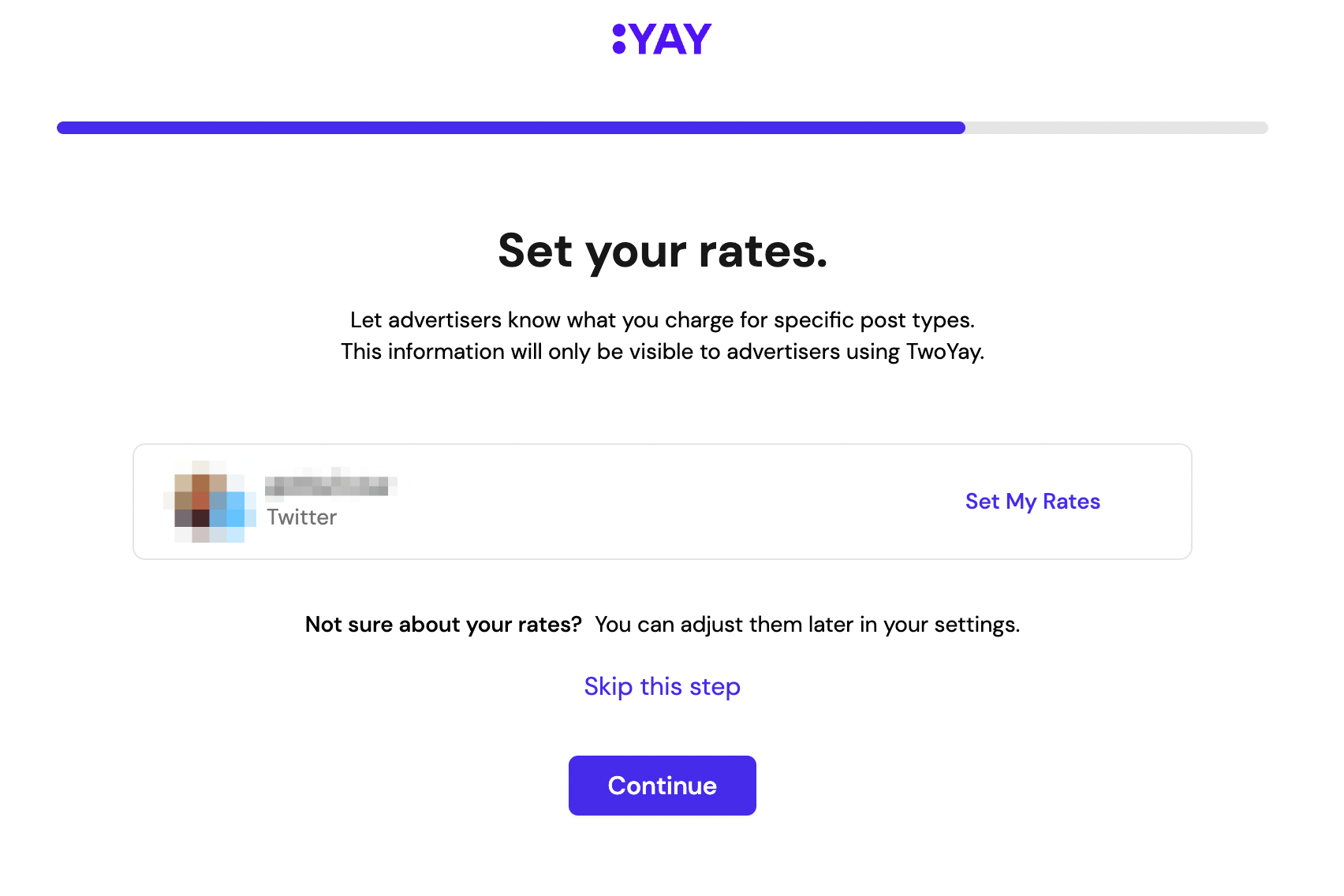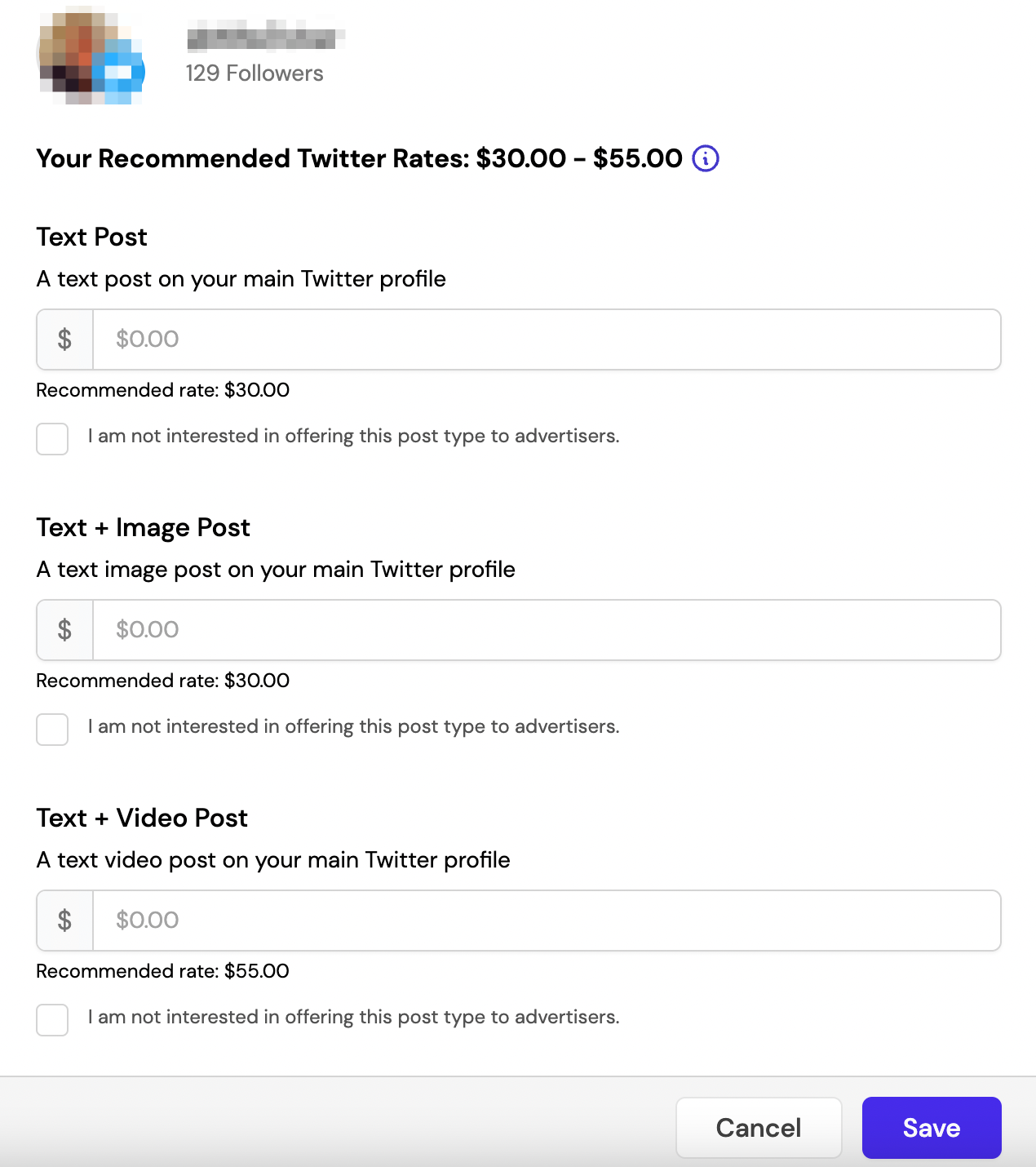 Step 9: Enter your payment information. TwoYay supports Bank Accounts and Debit Cards as your preferred payment method.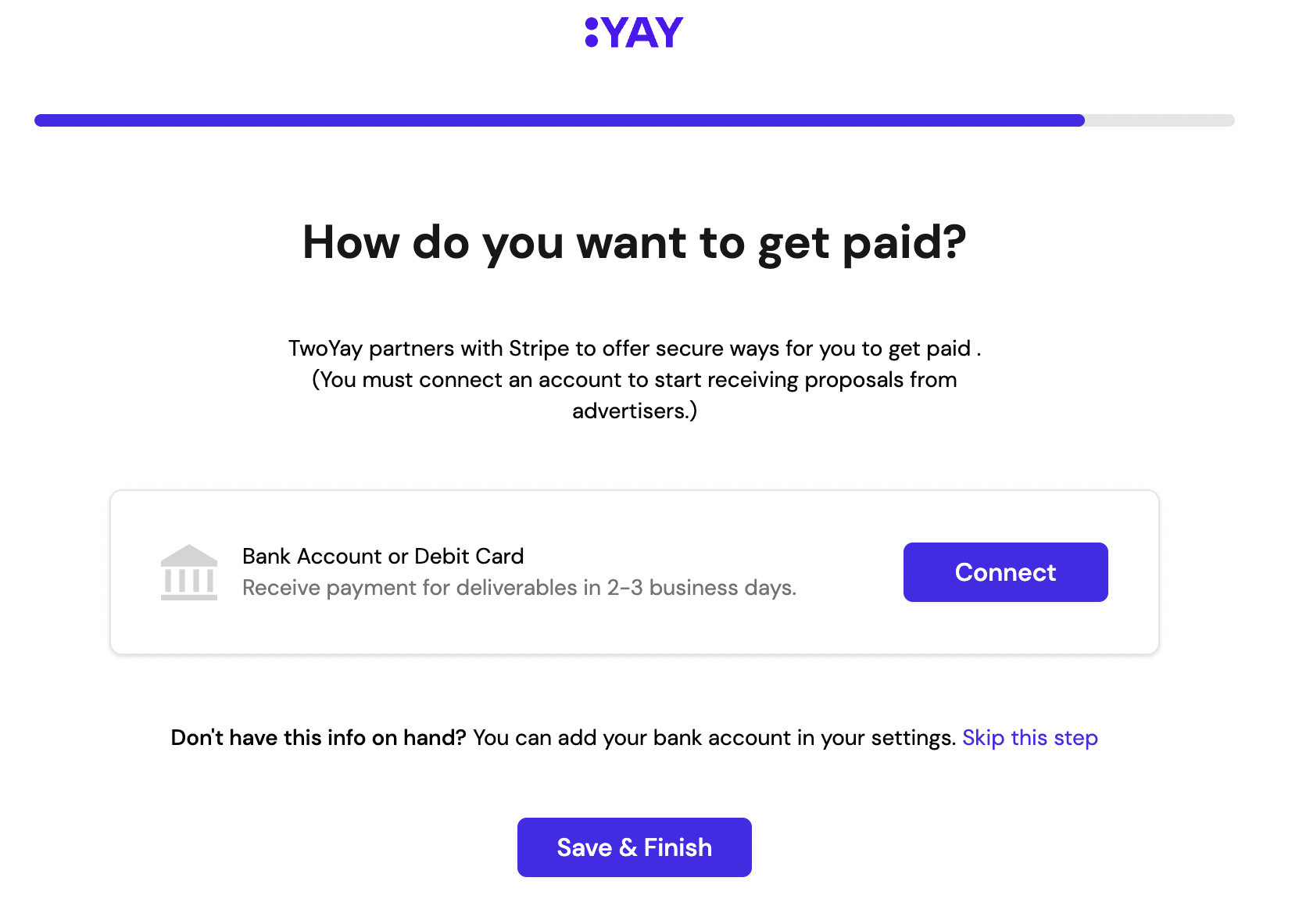 That's it! Now it's time to start accepting proposals and getting paid for your content.
Need some help getting started? Contact the TwoYay for Athletes team here.