You can connect your Instagram account to TwoYay in onboarding or your account profile. When you connect Instagram, advertisers can review your profile insights and most recent six posts. Follow the steps below to connect your Instagram.
Step 1: Click connect Instagram to connect a public Instagram account. TwoYay does not support private accounts: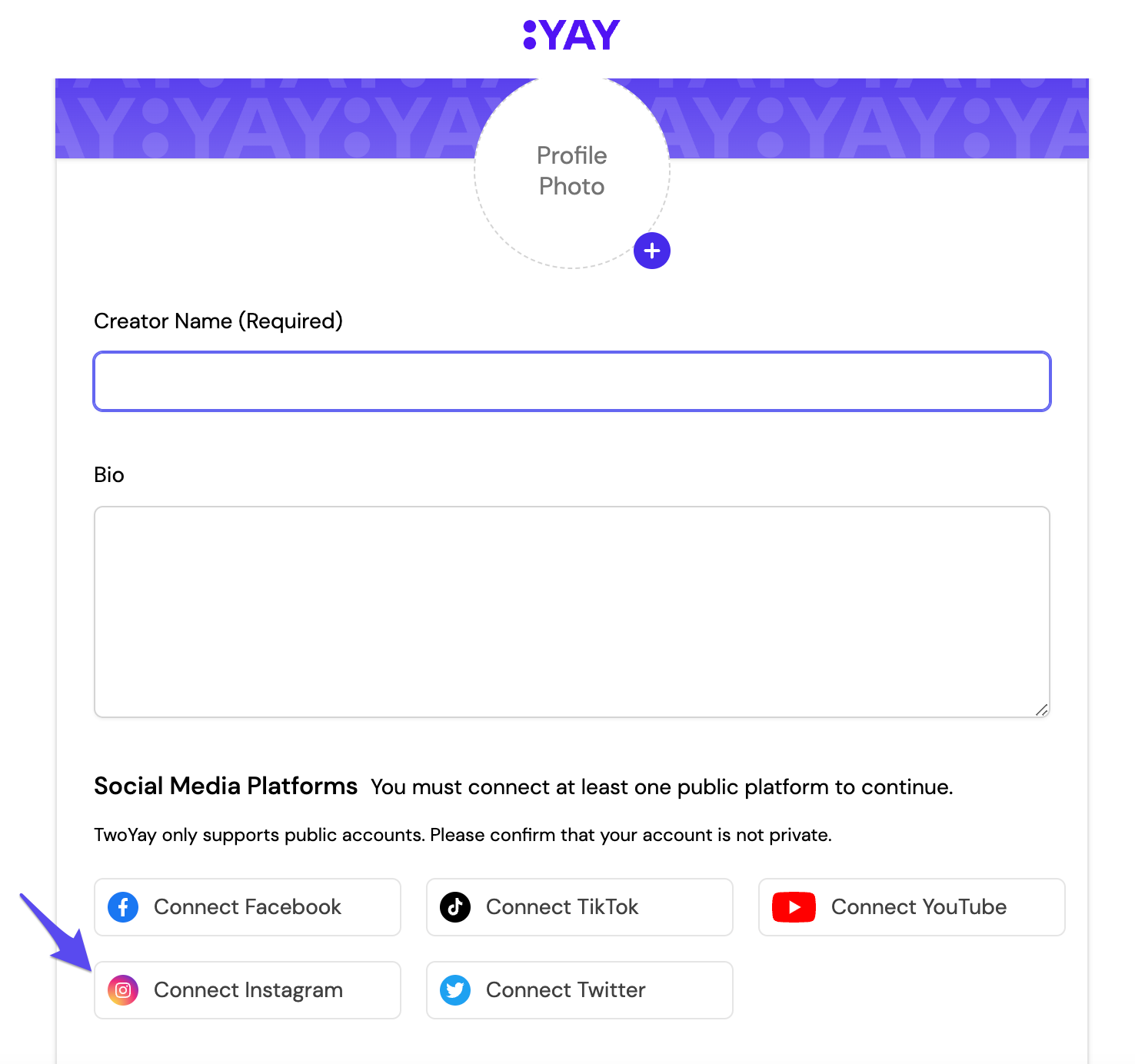 Step 2: You will be asked to grant TwoYay access to your profile information and media; click allow. You can disconnect or reconnect your Instagram account at any time.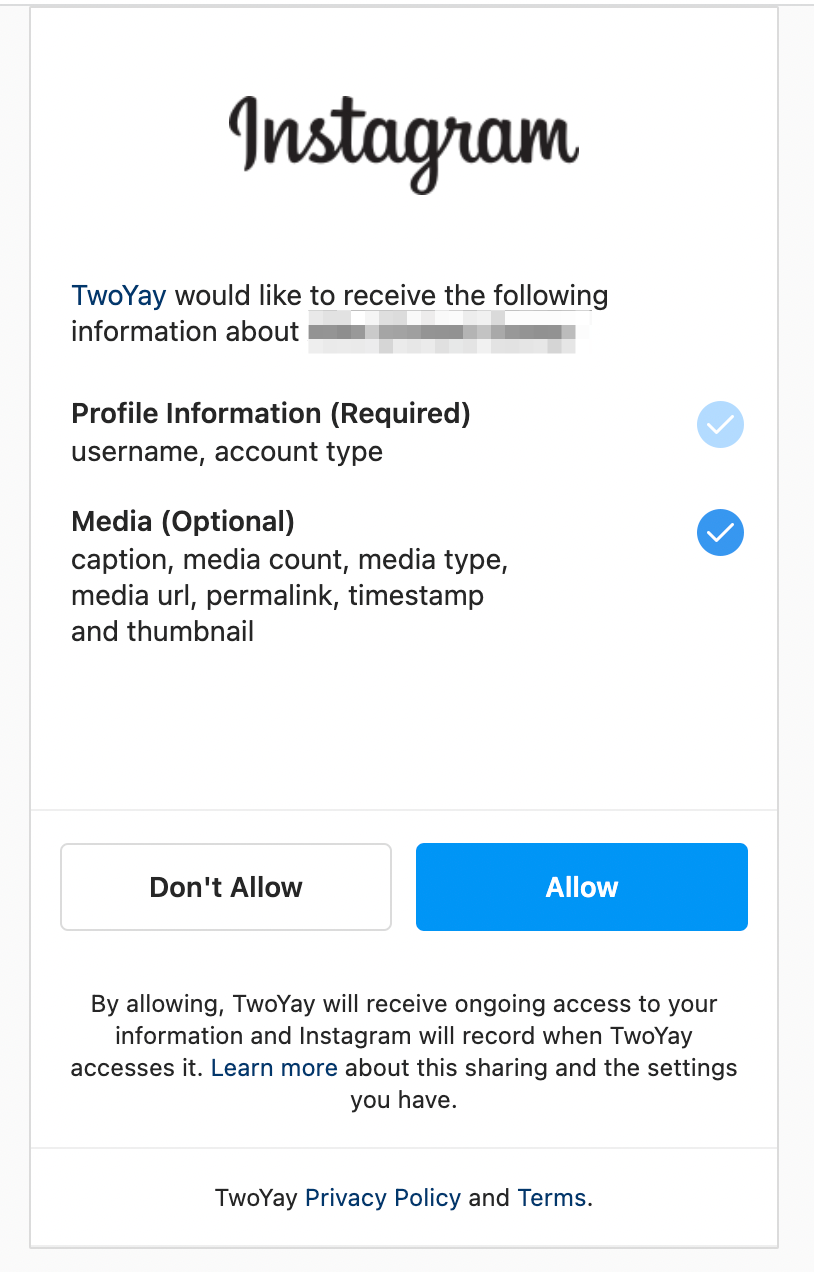 Step 3: After the connection has succeeded, you will be redirected back to TwoYay. You should see a green check mark or a 'connected' icon on the Instagram connection.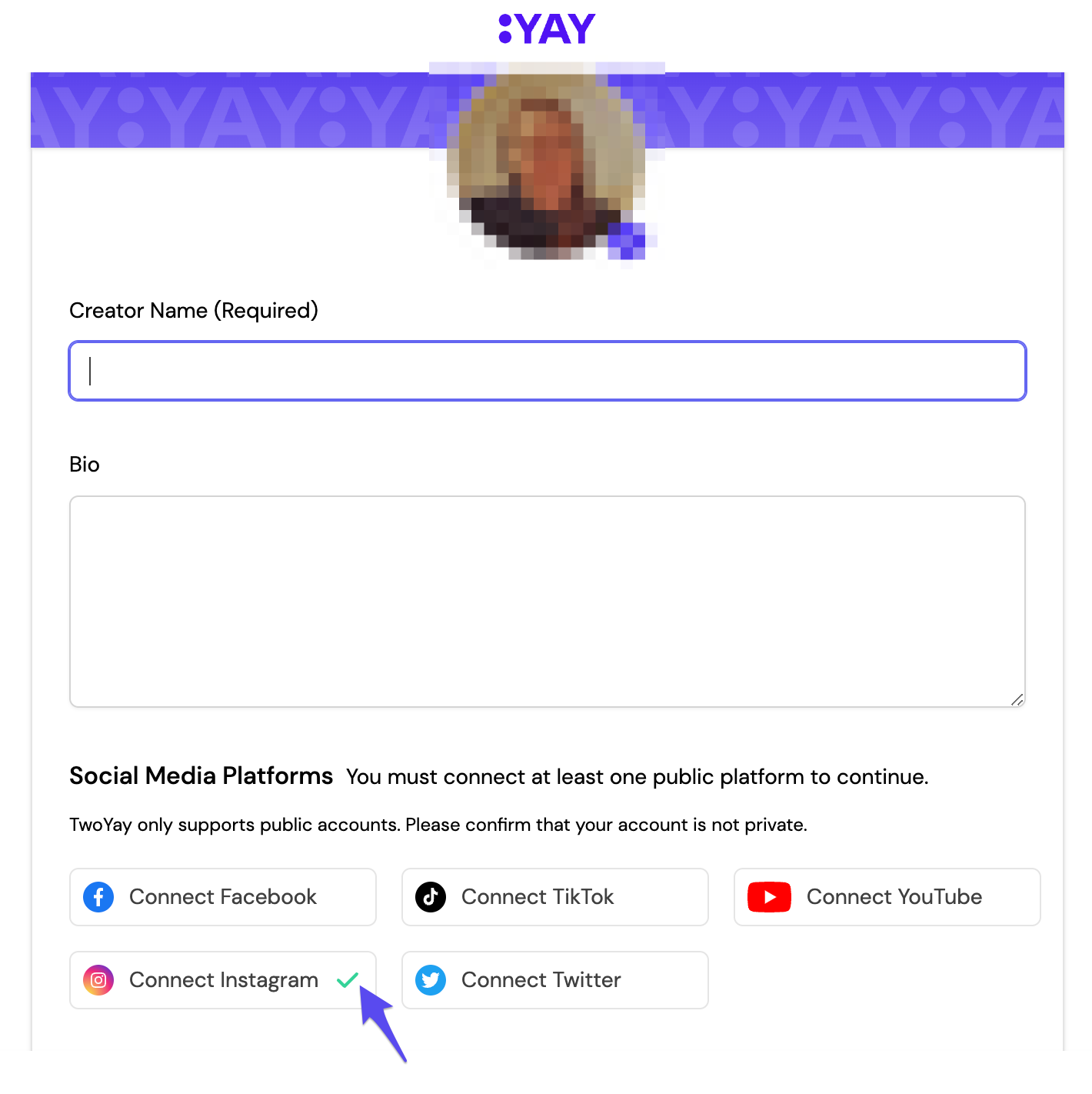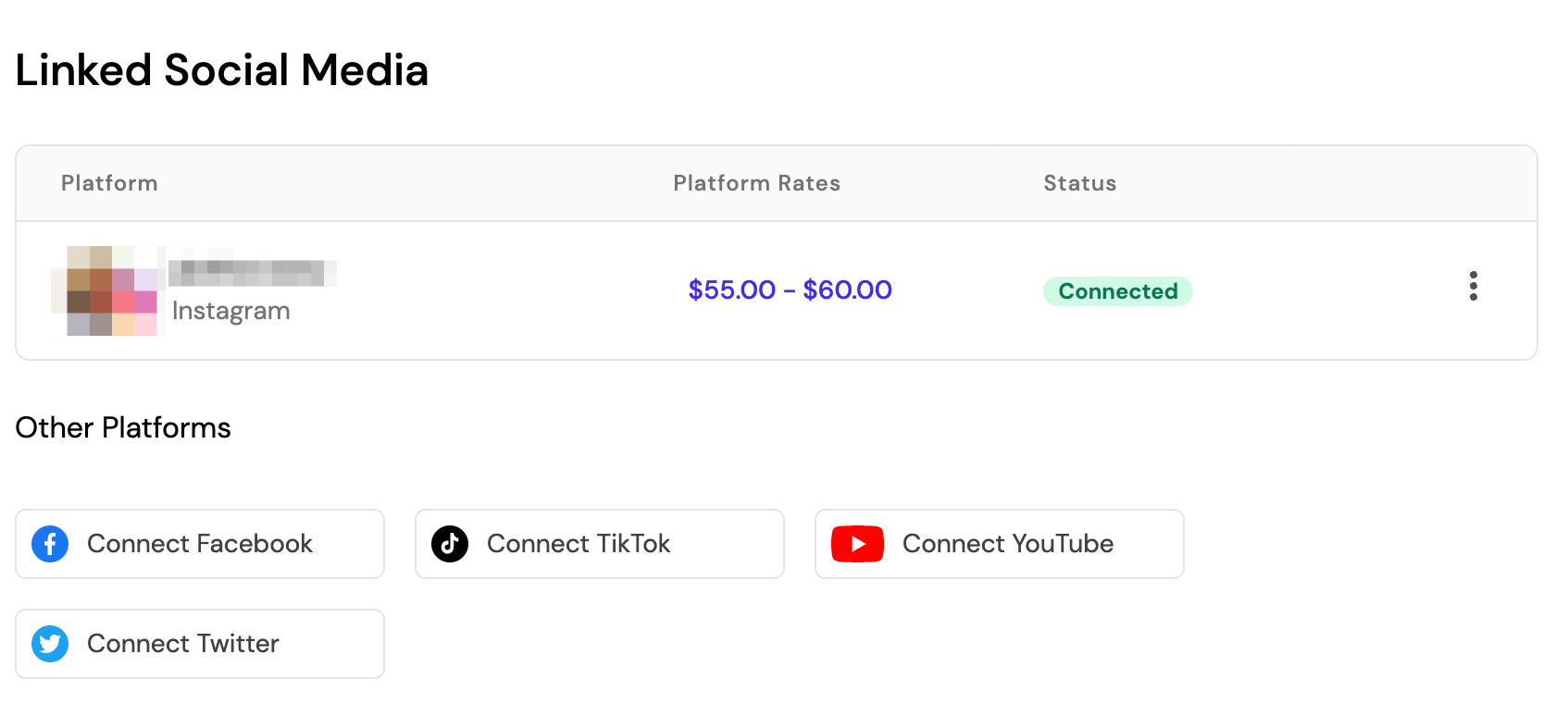 If the connection failed, please confirm that you have a public Instagram account and clicked "Allow" on the previous screen. If you need further help connecting your account, check out our help article here or contact the TwoYay team by visiting this link.