Now that you've linked at least one social media account to your TwoYay profile it's time to set your rates and deliverables. So what are creator rates and deliverables?
Creator Rates: How much you charge per post
Creator Deliverables: The type of post being offered
You're not required to set rates ahead of time, nor do you have to offer every type of deliverable to advertisers. However we encourage you to have your rates and deliverables set up from the start so you can limit the negotiating time with advertisers.
Setting your deliverables can be pretty straightforward. There are multiple different types of posts depending on the social media platform. For instance, Instagram deliverables range from Reels to in-feed carousels whereas deliverables on Twitter can be as simple as a text post. Think about where and what you are most passionate about posting, and what types of posts tend to be your most successful.
Now when it comes to creator rates it can get a little tricky. To make this easier TwoYay will provide suggested rates for you to start from. We use a formula that takes into account your follower size on a specific social media platform and generates a suggested rate based on that available information.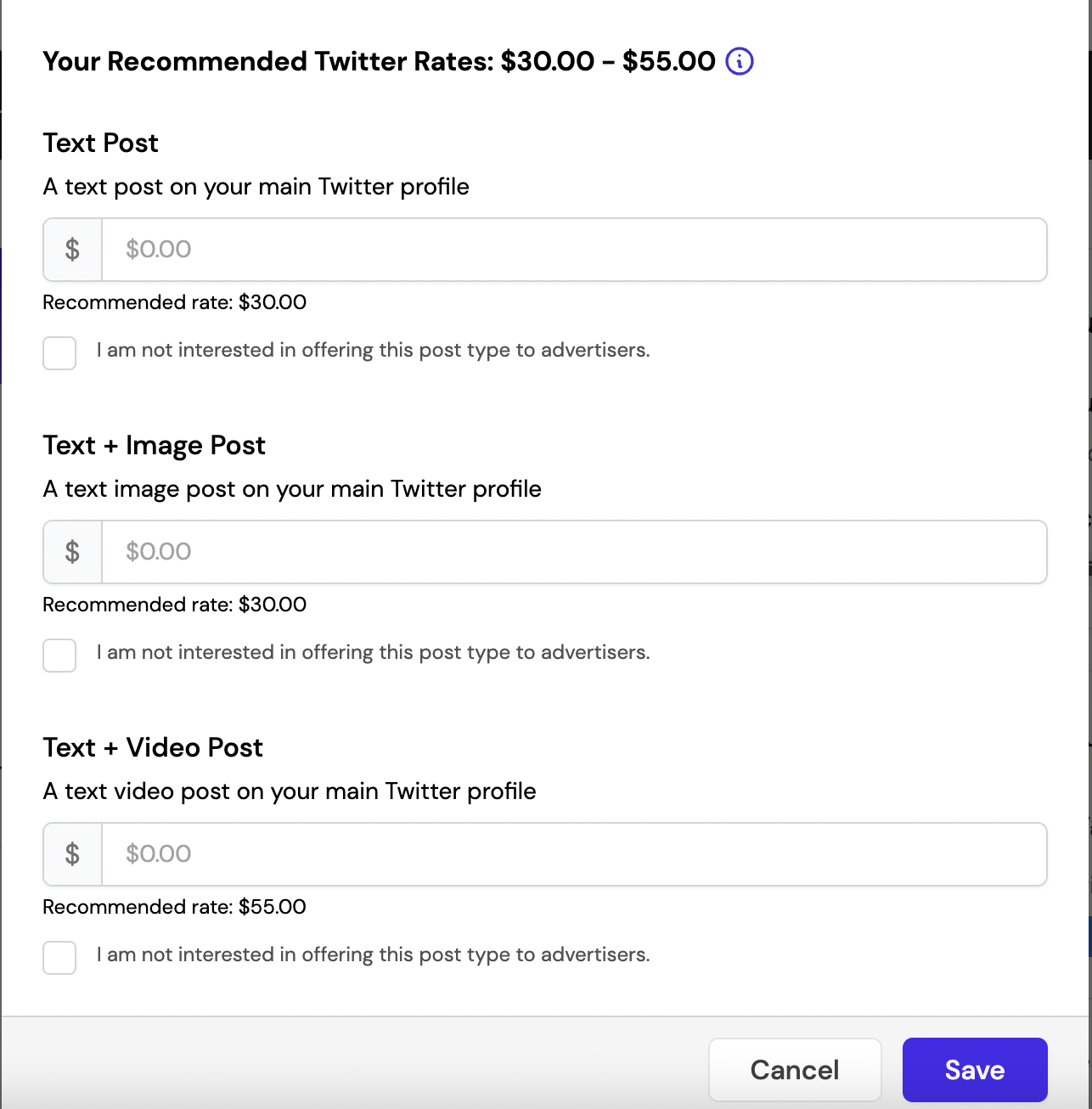 Of course, you're not required to set these as your rates. They are there to help set what you see as a fair rate for your time and service - and so that you don't sell yourself short!