TwoYay has partnered with Stripe to offer an easy and secure way to get paid. Let's walk through how to set up your payment information below.
To set up your payment information, you'll need:
Your Bank Account or Debit Card

The last 4 digits of your SSN

Billing Address (if different from the organization address you provided).
When you're ready, click the settings icon on the top right of your screen and select 'Billing & Payments' → 'Add Bank Account'.

NOTE: If you do not see the Organization Settings, your level of access does not have permission to view Billing and Payment. If you wish to have this access, please contact the Organization Owner to update your permissions or update the payout details on your behalf.


You'll be asked to select what type of entity you represent. As a creator, you'll want to select 'Individual'. Next, enter your phone number and email address you used to set up your TwoYay account and click 'Continue'. We'll text you a 6 digit code for you to enter on the next screen.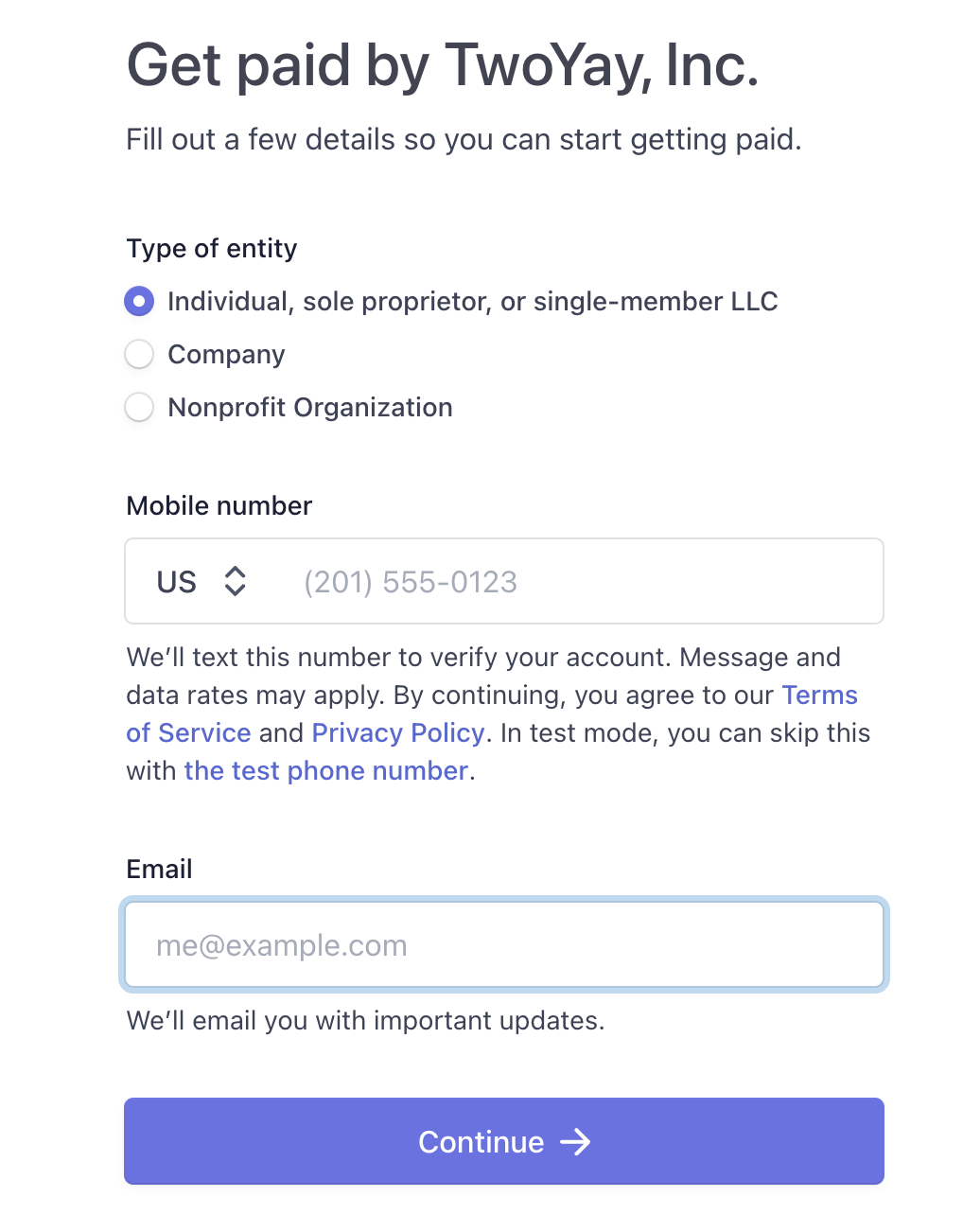 Now you'll be asked to enter your full legal name and website. If you don't have a personal website, you can add a link to your TwoYay profile or a professional social media account.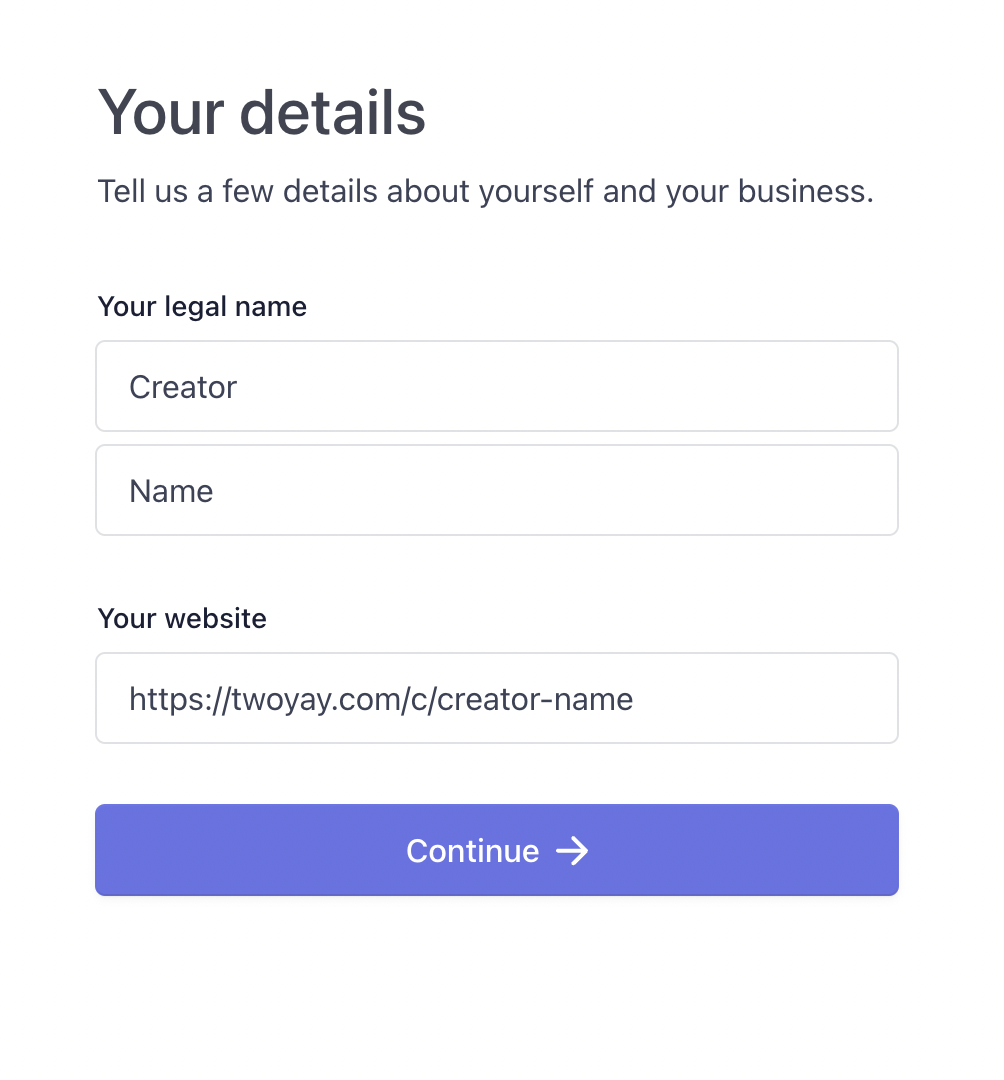 On the next page you'll be asked to select if you want to connect your bank account or debit card as your default payment method. Enter your information and click 'Save'.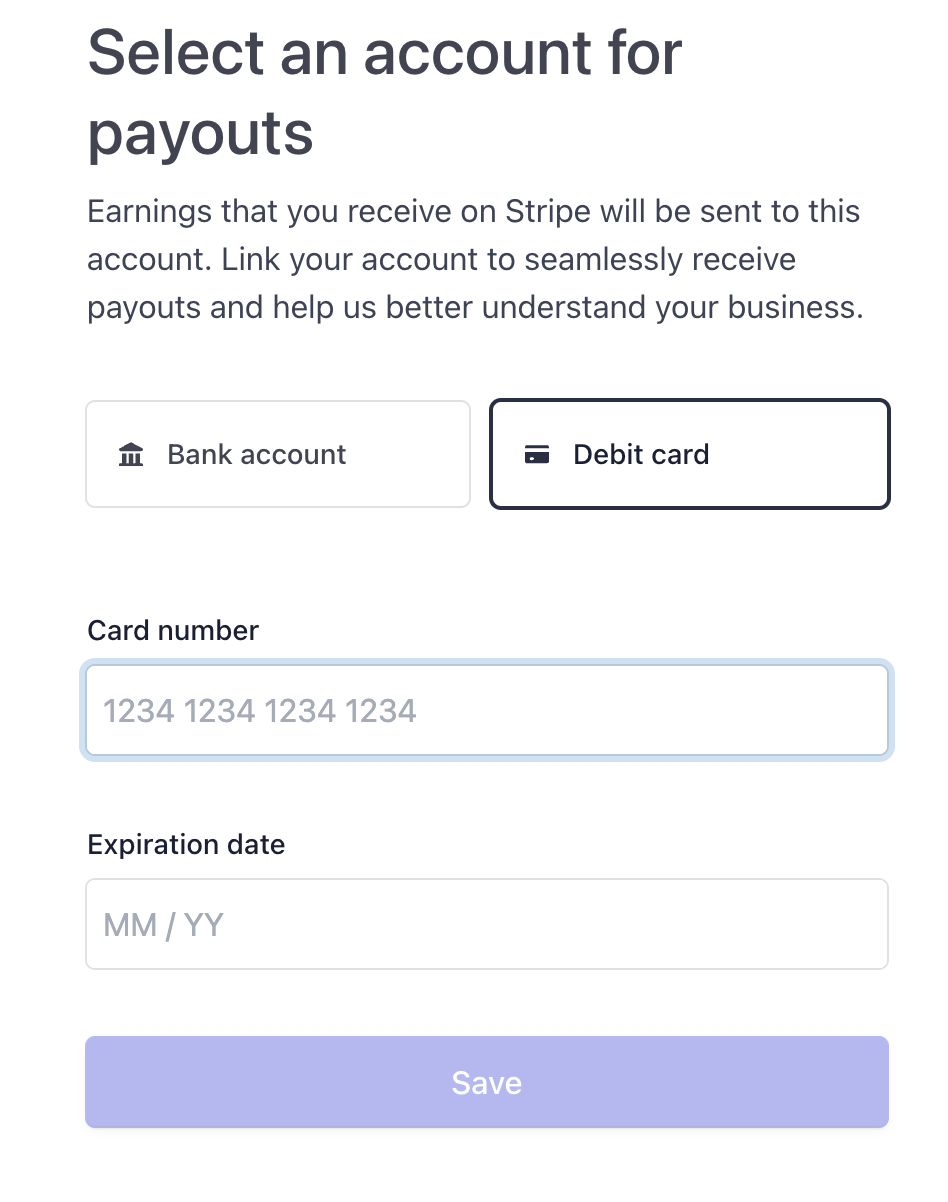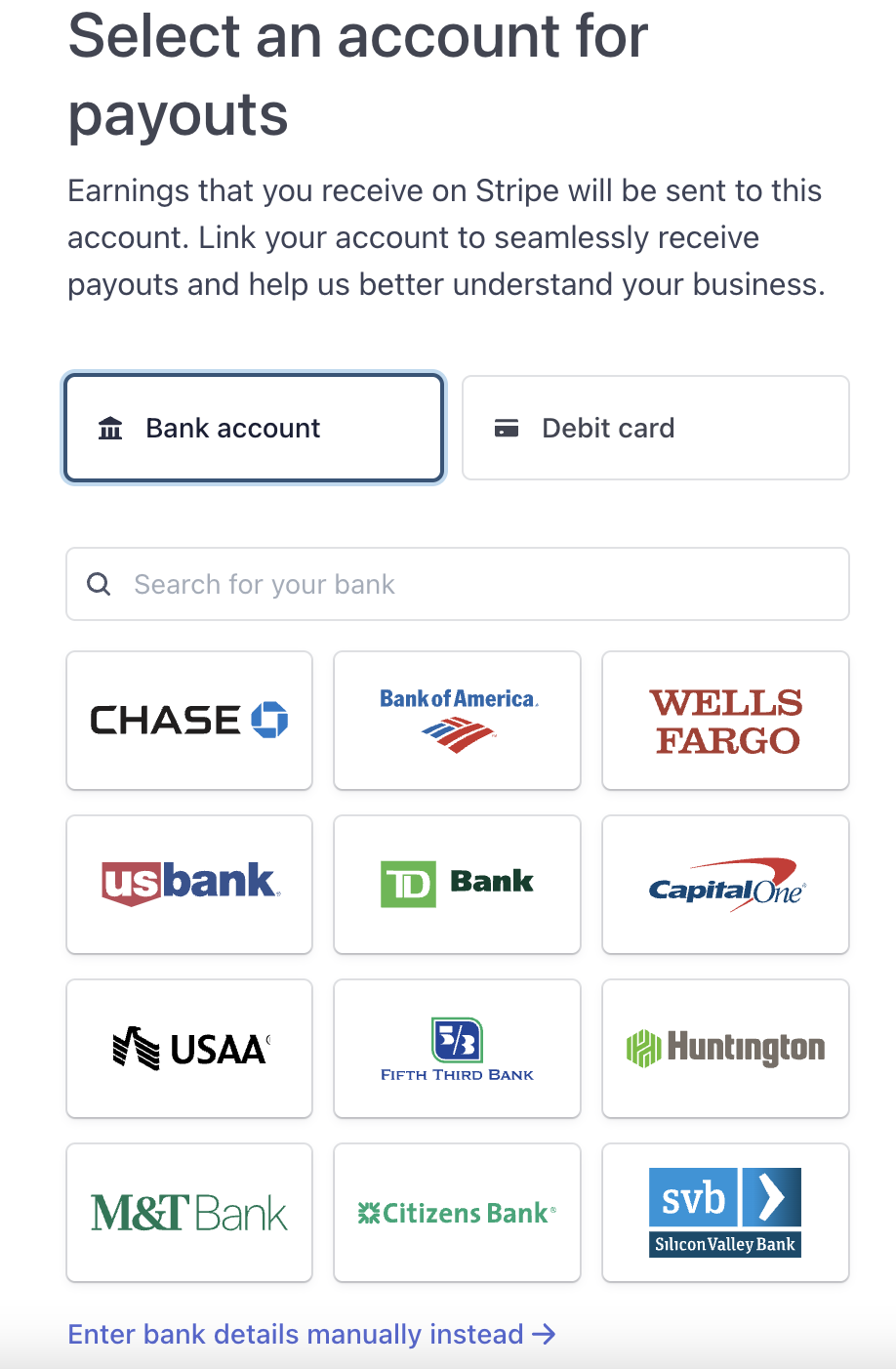 The last step is to enter your personal details, which is needed to verify your identity. You'll be asked to provide your full legal name, date of birth, and last four digits of your SSN. You may also be asked to provide a photo of your government issued identification.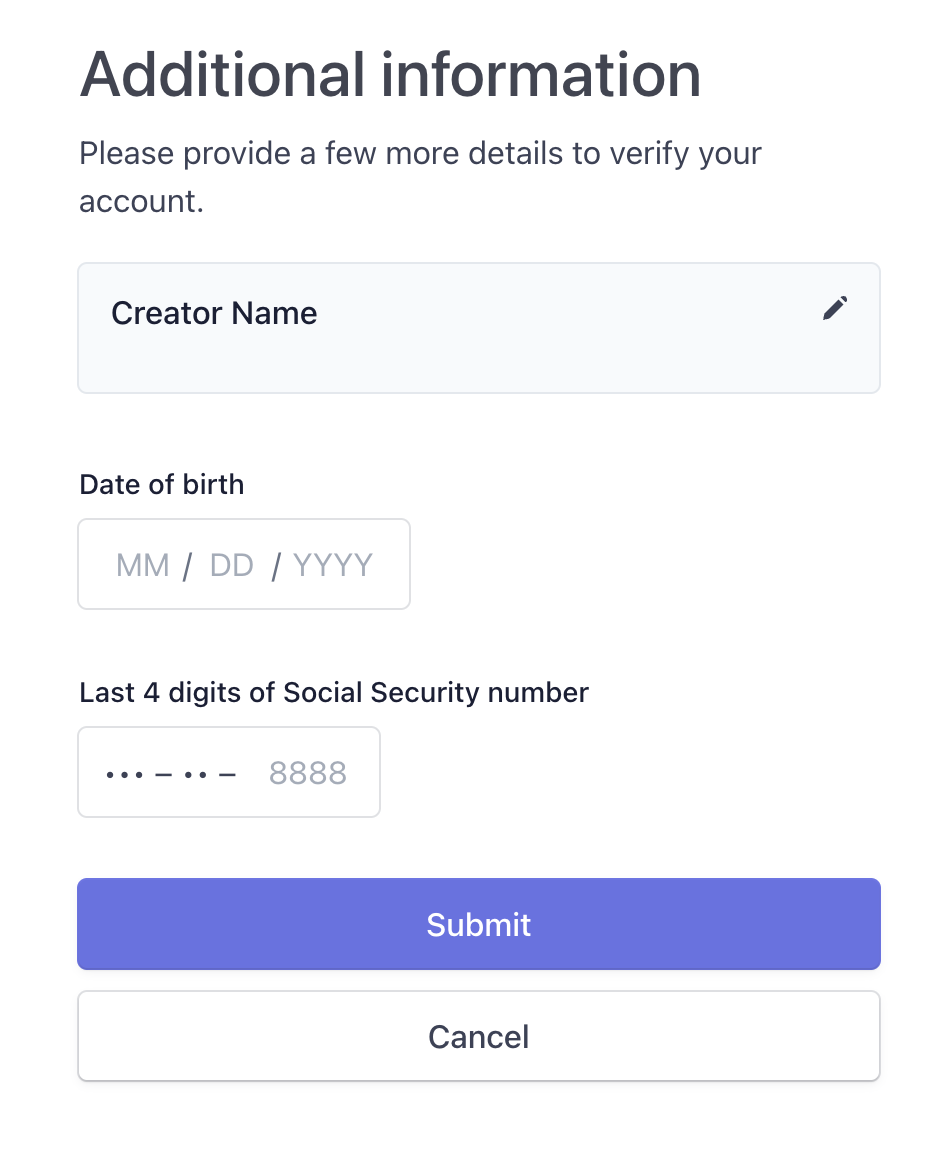 Make sure to double check that your information is correct and hit 'Submit'. Now it's time to publish your profile, receive proposals, and get paid for your content.
Have any questions? TwoYay's team is here to help. Get in touch with us here.