Congratulations! You've received your first TwoYay proposal. What does this mean, and what comes next?
A proposal is an invitation from an advertiser to work with them. It is sort of like a job description where they lay out what is expected and what they're offering in return. They are encouraged to be as detailed as possible in their proposals and will include details such as the type of post, content style, hashtags, as well as the time frame you will have to complete the proposal.
When you receive a proposal you'll get a notification sent to your email and on your TwoYay home page.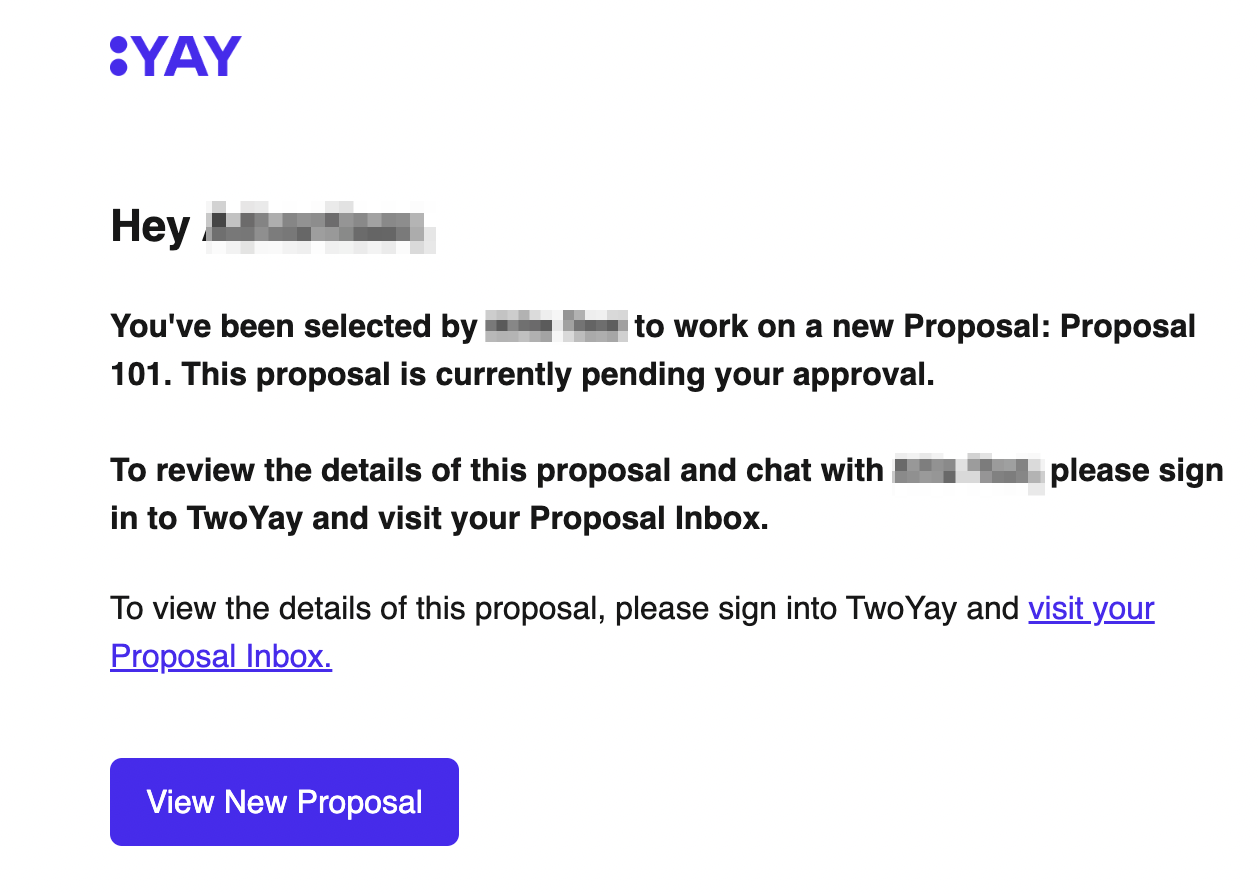 In your proposal inbox you'll see the new proposal and so you can review it and chat with the advertiser before you choose to accept or decline it. If you're not comfortable with the proposal or don't think you have the time to complete it you can decline it without penalty.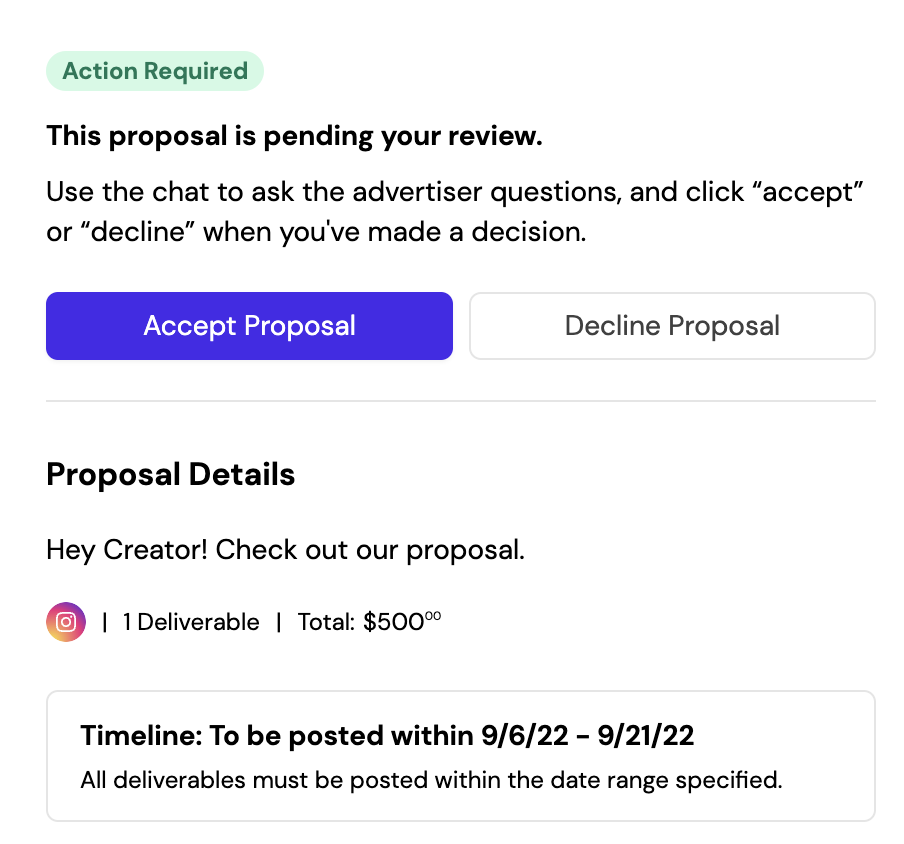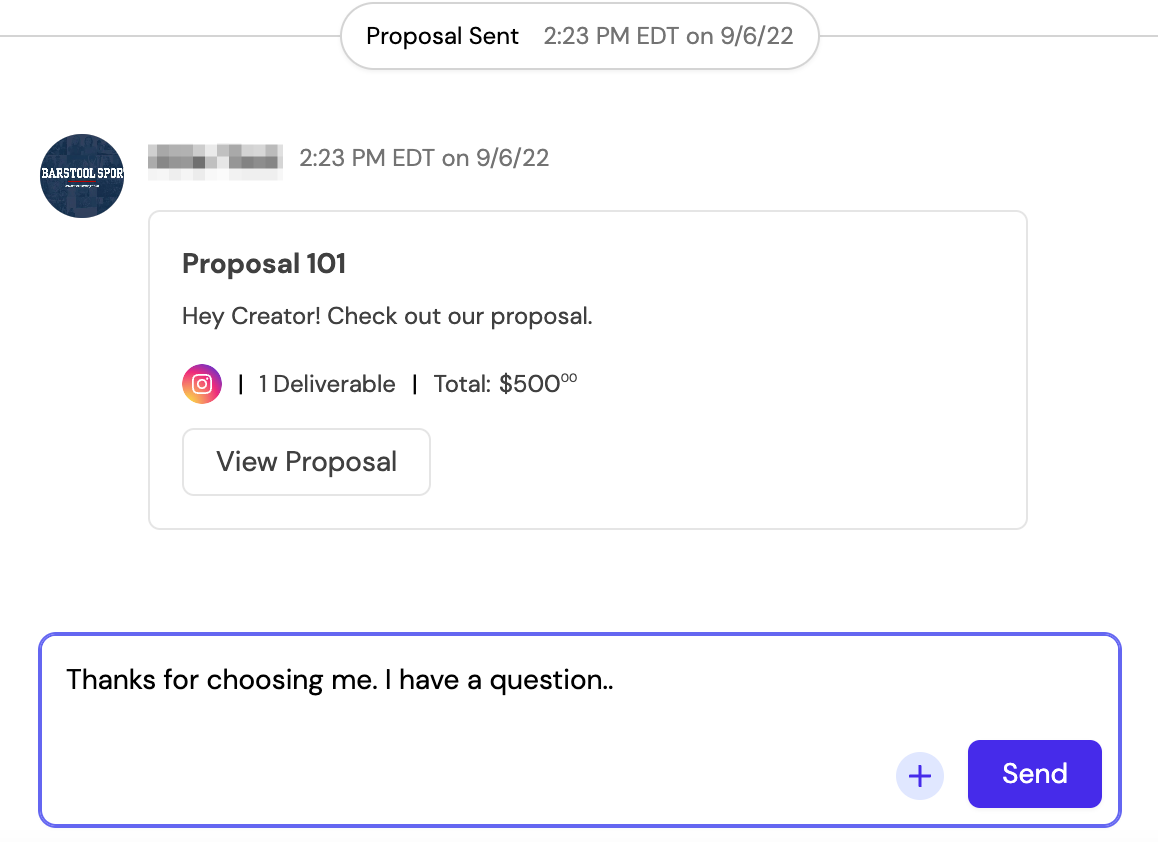 If you choose to accept it here comes the exciting part. After you've read over the proposal requirements you can now start brainstorming ideas for your post. You can use the chat feature in your proposal inbox to bounce ideas off the advertiser and get their approval before posting. You can use the attachment feature to share draft copies with the advertiser before you submit them for approval.

After you've posted the finish product it's time to submit it to the advertiser for approval. To submit a post, you'll need to include the URL to the post and a screenshot of the post. We'll notify the advertiser that your post is ready for their approval. Just in case they need you to change anything you'll have access to the chat so they can reach out with any other details.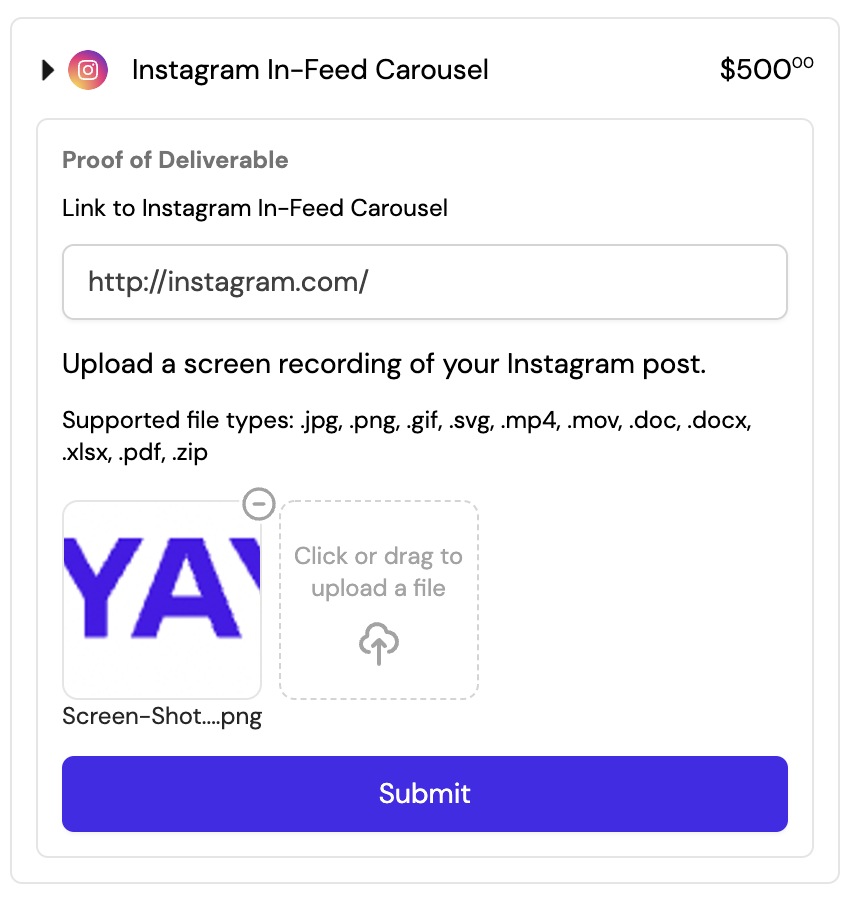 Once the advertiser approves your post it's time to collect your earnings. Payments will generally hit your bank account 1-3 business days after the post was approved. You can keep an eye on your payment status and total earnings to date by clicking the earnings tab of your TwoYay home page.