The Open Collaboration feature allows Athletes to apply to an Advertiser's proposal directly. Think of it as a job board - a place for you to pitch yourself to an Advertiser directly. This feature allows you to increase your engagement with different brands on the platform and boost your visibility.
All Open Collaborations will be displayed on your Athlete dashboard. You'll be able to preview all active opportunities and hide the proposals that may not be the best match for you.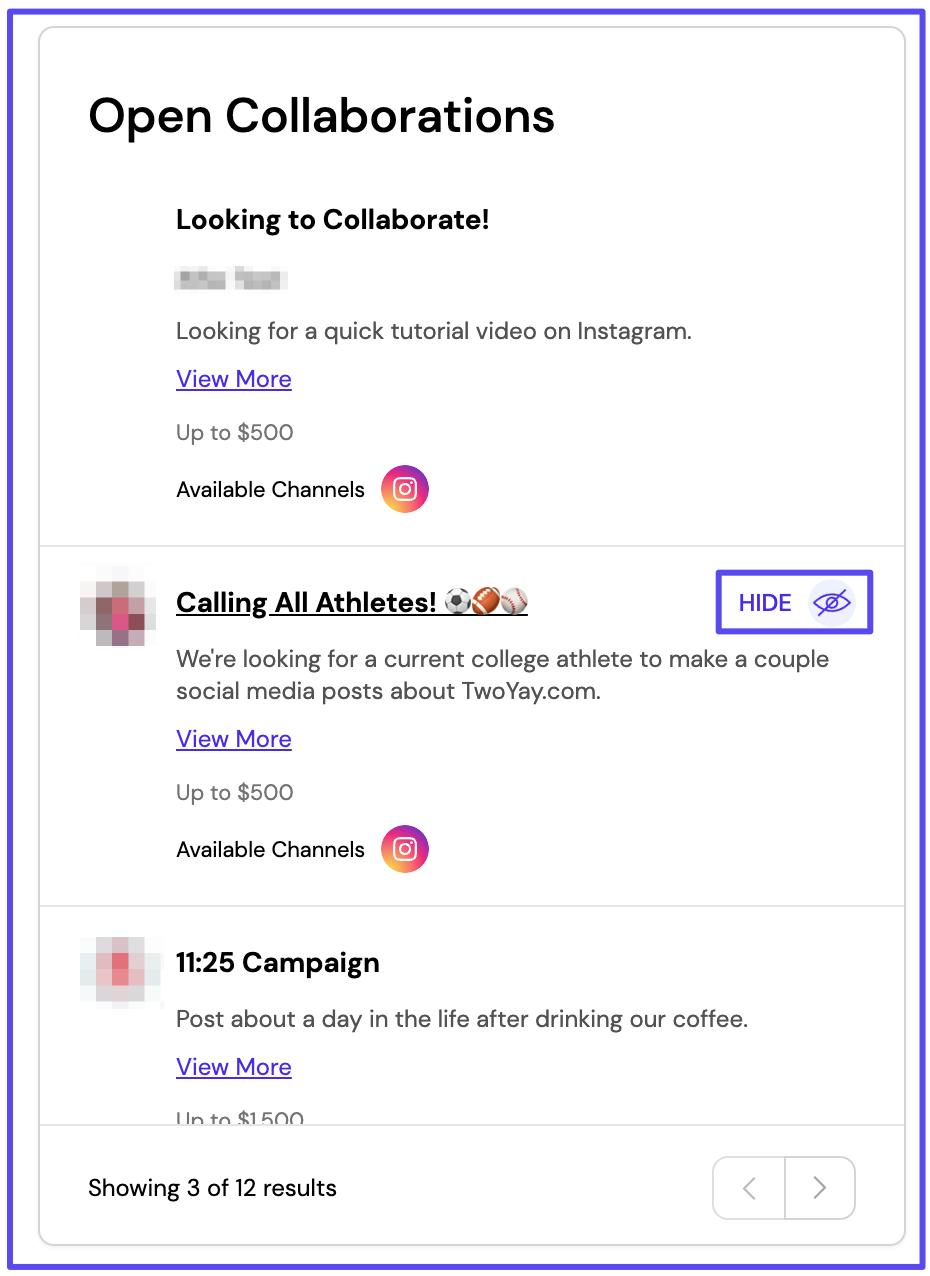 If you see an opportunity you're interested in, simply click on the posting to open the full view. This will show the brand details so you can get to know the Advertiser and collaboration details. Advertisers can also choose to add information on their Ideal Candidate. This can include follower size, location, interests, and a range of other details. While you are able to apply to any Open Collaboration, it is important to consider whether or not you are the best fit for this particular proposal.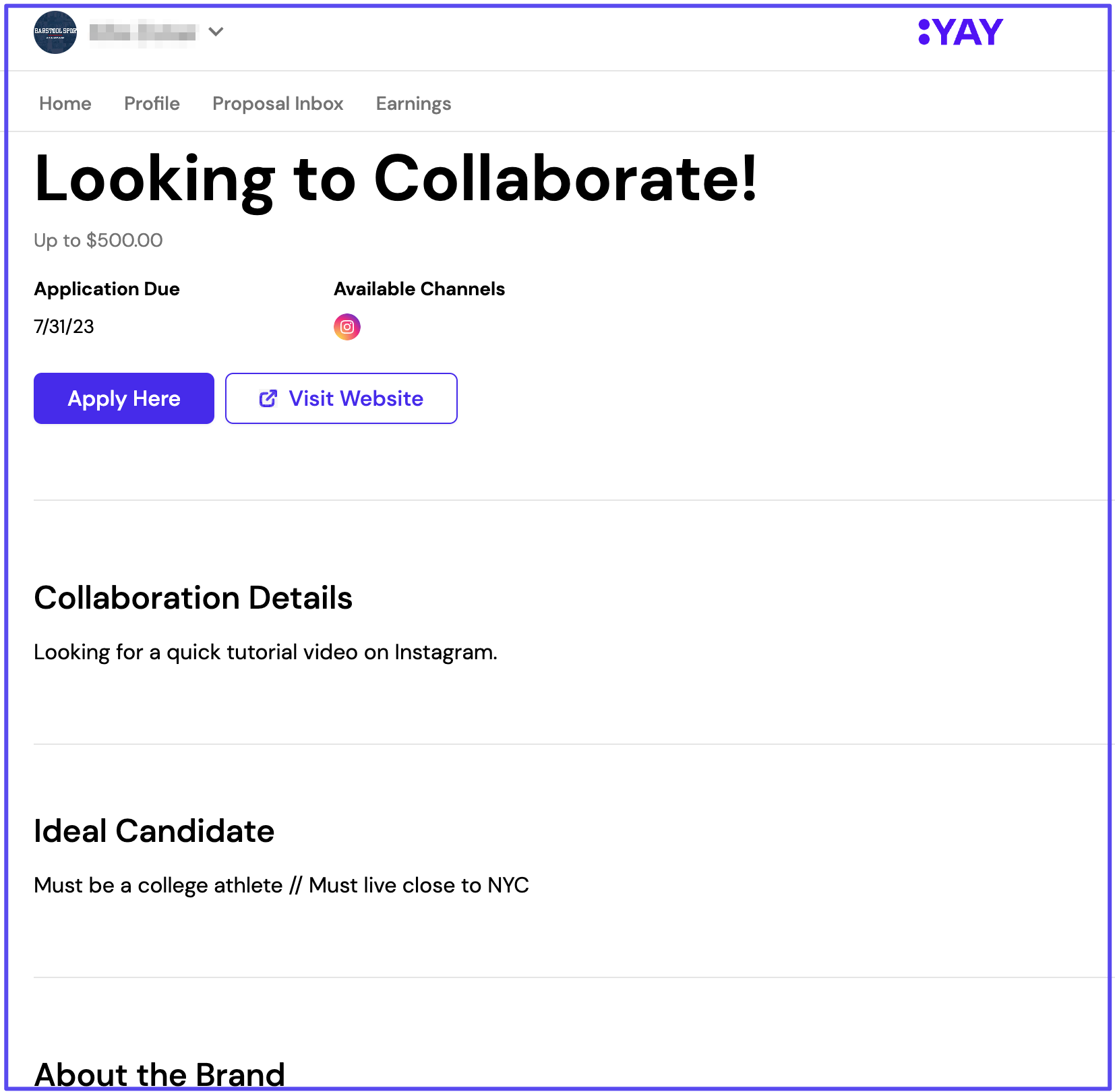 If you are interested in collaborating with this Advertiser you can send them a short note saying why you think you're a good fit for this proposal. You also have the option of attaching an image, such as a previous collaboration, so you can highlight your content style.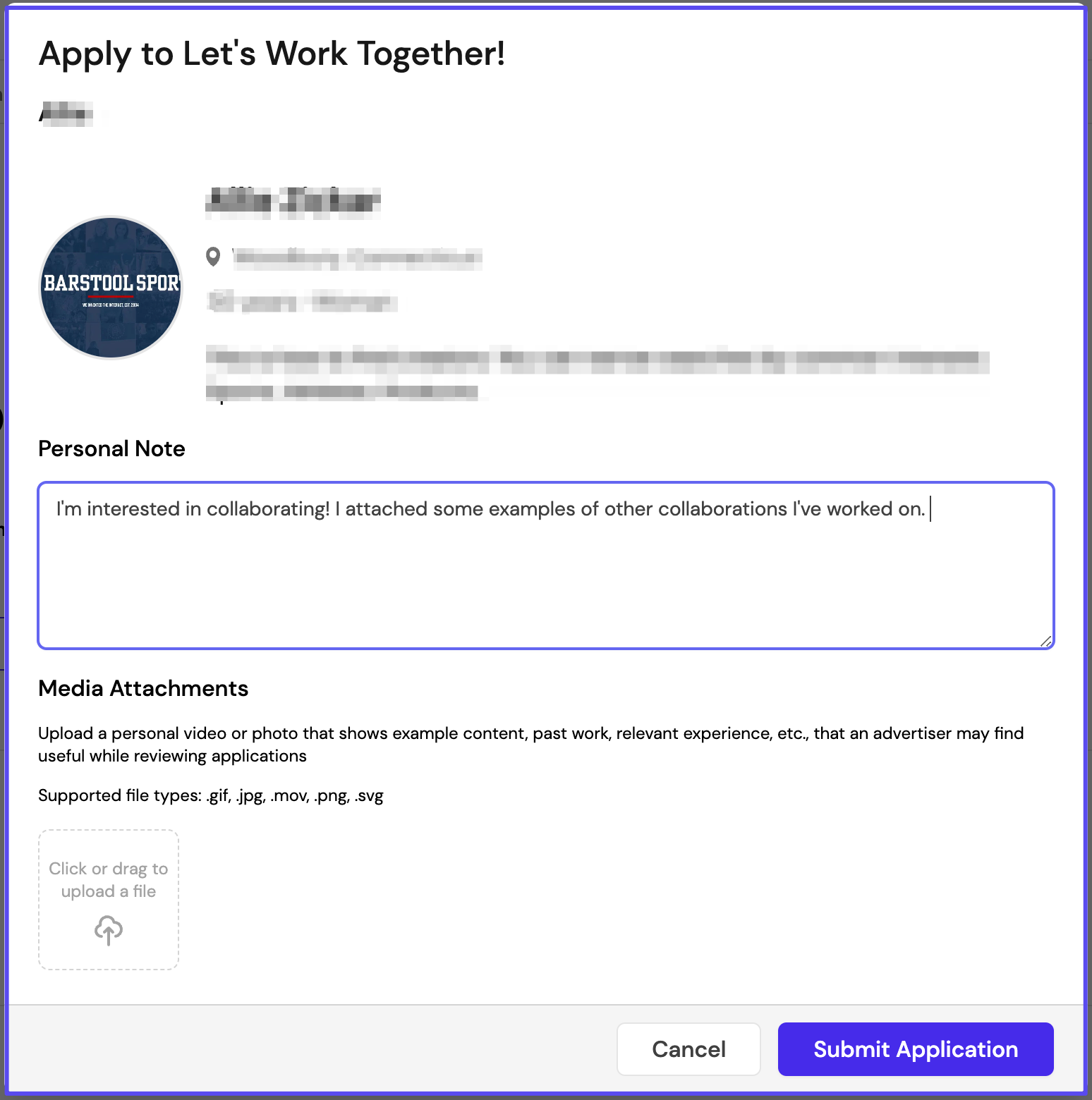 If the Advertiser accepts your application the proposal will appear in your proposal inbox where you will be able to view the final proposal and decide if you would like to accept or deny it. If you accept the proposal you will now be able to get to work on the deliverables and get paid for your work.
Want to learn more? Contact the TwoYay team here.