After you've created a new campaign, it's time to send proposals to Creators. Here's a quick guide on how to draft a new proposal.
Step One: Head over to 'Explore Creators'. You're able to filter Creators based on location, what social media platforms the Creator offers, Creator rates, and more. When you find a Creator you're interested in working with, click 'Add'.
Step Two: Start by adding Creators to your proposal cart. You can add creators individually or all at once. Once you've added Creators to your cart, click 'Build Proposal'.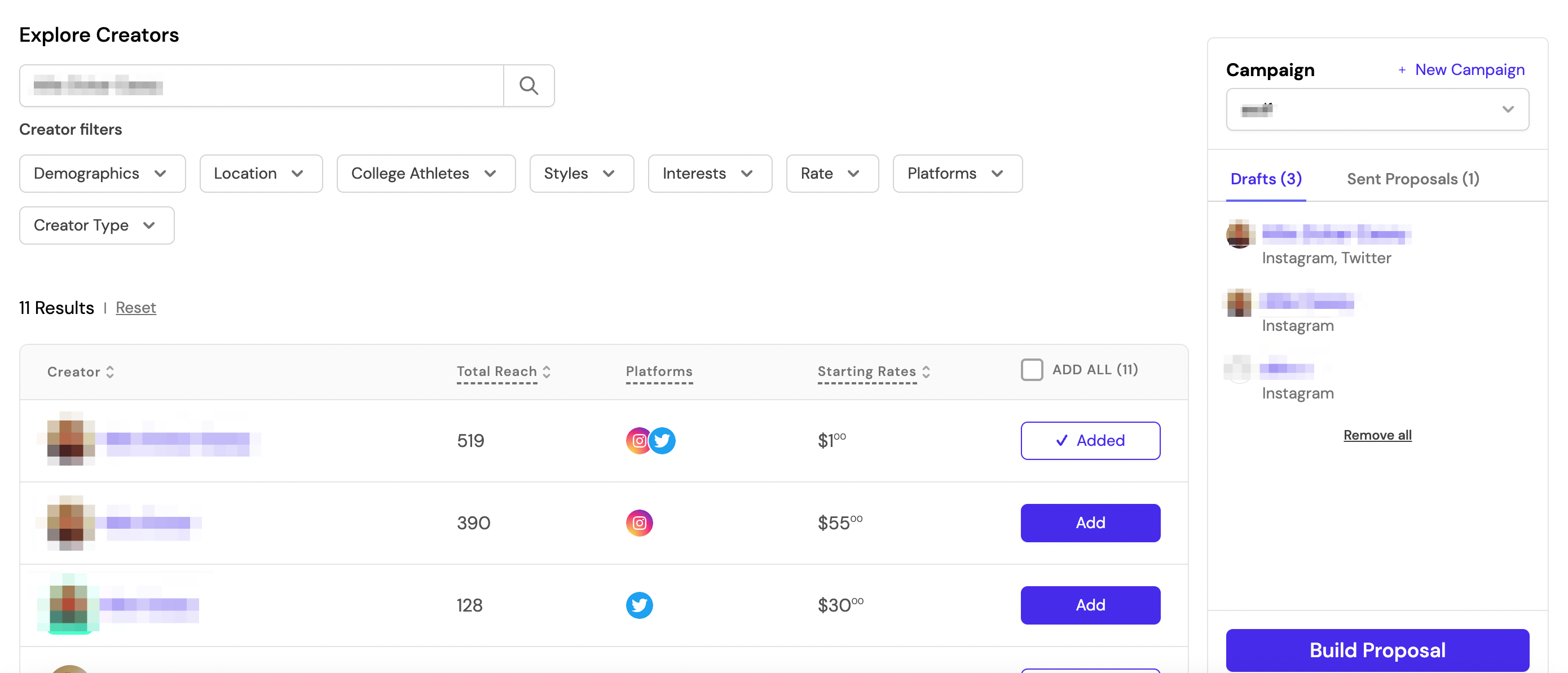 Step Three: When building a new proposal, start by adding a name, high-level description, if you plan to ship a physical product to the Creator, requested deliverables, and timeframe for when the should be completed.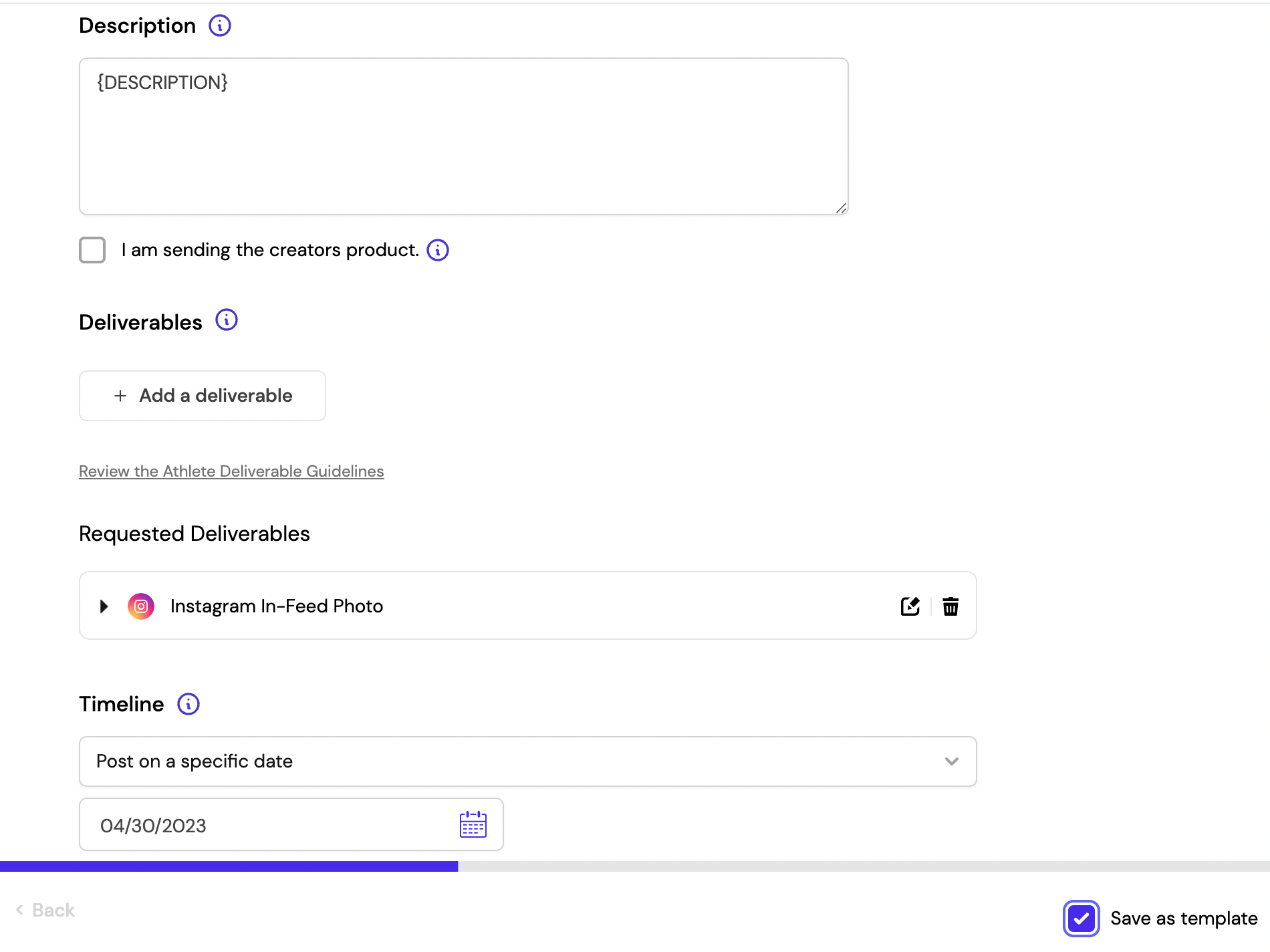 NOTE: At this time you are unable to add additional deliverables once a proposal has been accepted by a Creator.
Step 4: Now it's time to add Creators to your proposal. Only Creators who match the parameters of your proposal will be listed. If you don't see any Creators listed you will need to update your proposal and/or search for new Creators.
Once you add Creators to your proposal you will be able to set the Creator rates. You can choose to
1. Give the Creators their asking price (recommended)
2. Set a blanket rate for all Creators
3. Send a physical product to the Creator in place of payment.
Step 5: Select your preferred payment method for the proposal. TwoYay supports all major credit cards, bank accounts, as well as invoices as a method of payment.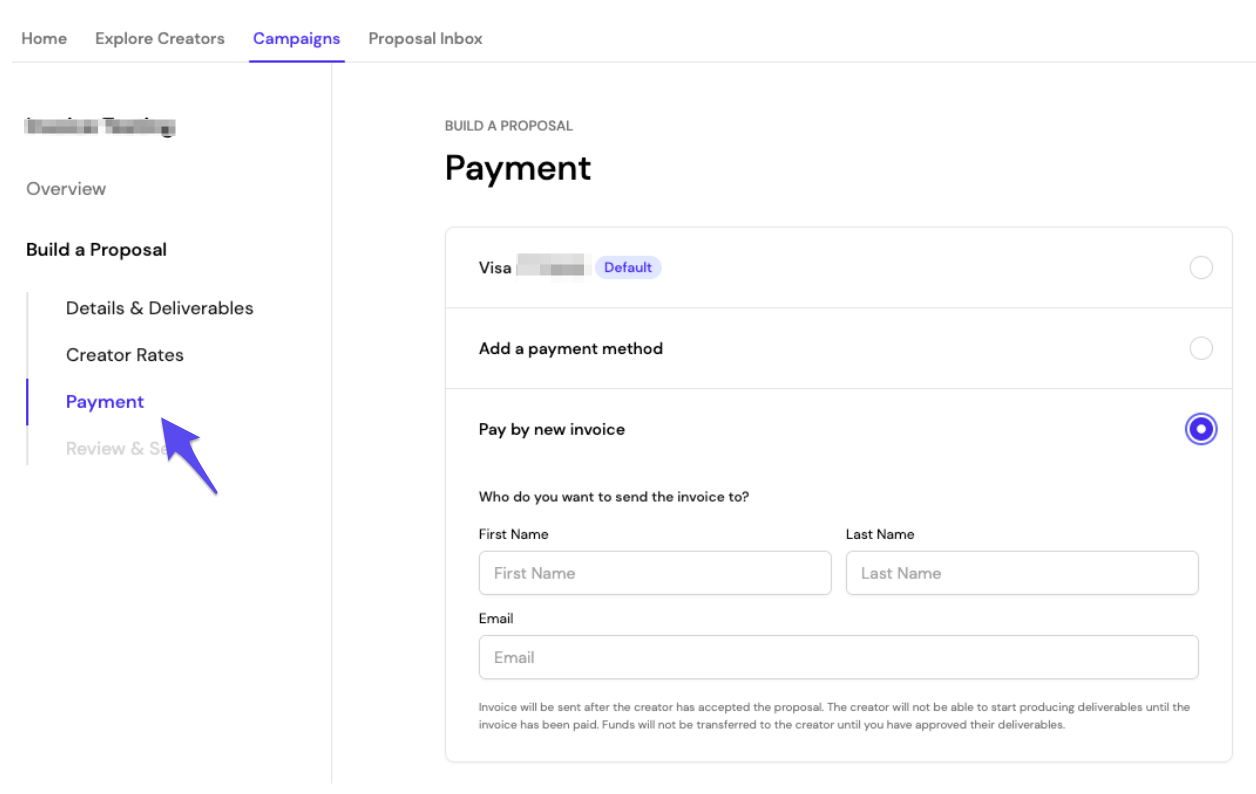 For more information on how to pay using an invoice, click here.
Step 6: The final step is to review your proposal to make sure all of the details are correct. Once you send your proposal we'll notify you via email if a Creator has accepted or rejected your proposal.
Note: If you are sending over 50 proposals at once our system will place a temporary hold while we verify your account. Once your account has been verified the proposals be released and sent to the Creators.